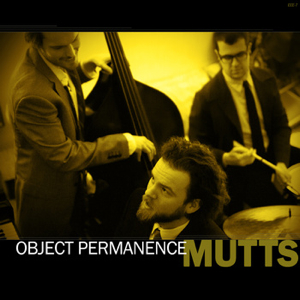 22 December 2013
On their third LP, this Chicago trio (singer/pianist Mike Maimone, upright bassist Bob Buckstaff, and drummer Chris Pagnani) completely jettisons the harsh 'n' heavy rock/post-punk that dominated 2012's Separation Anxiety, in favor of a more subdued approach. Object is front-loaded with the band's bread and butter: four rollicking New Orleans barrelhouse blues/R&B and ragtime numbers. Early-going ditties like the jaunty, drunken sing-along "No One Left" and the carnival-like romp "If It's Hot It'll Sell" – a poke at mindless consumerism – showcase Maimone's phlegm-expelling, larynx-shredding, propane-gargling howl and sprightly, deep-toned piano/organ playing (he's joined on "If It's Hot" by Lying Delilah's soulful vocalist Jodi Rosenthal).
The album unexpectedly shifts gears from there, adopting a relaxed, late-night smoke-filled jazz/lounge ambience for most of its final two-thirds. The stunning, sentimental standout "Prizefighter" is indeed a prize, finding the hardened Maimone reluctantly absolving a straying girlfriend. On it, his still-hoarse, yet suddenly heartbreaking voice and gorgeous piano melody is accentuated by Hemmingbirds leader Yoo Soo Kim's sad, swelling viola. Elsewhere, reflective songs like "Out of Tune" and "What Do I Really Know" probe into his hard-luck, Tom Waits persona, while the bluesy "Pray Like a Vigilante" skewers anti-gay marriage religious zealots.
Finally, closers "Bury You" and "Uncivilized" find Maimone again agonizing about lost lovers, perhaps due to too many well-oiled benders ("But every moment in a love hung over/Is better than alone in sober," he rationalizes on "Uncivilized"). Bask in this easier-on-the-ears Mutts LP while you can, because who knows when the band's raw, noisy side will rear its ugly head again.