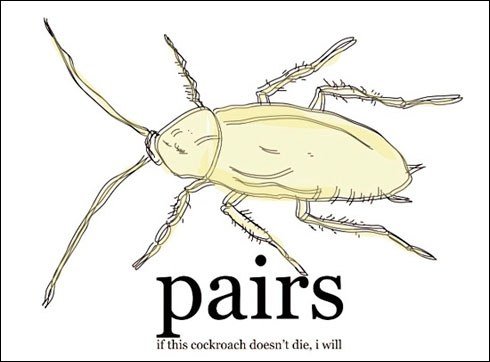 17 July 2013
Back in April, our own Chuck Foster raved about If This Cockroach Doesn't Die, I Will the latest release from Shanghai, China-based duo Pairs, comprised of drummer/vocalist Xiao Zhong, aka Rhys, and guitarist F.
Now here comes a gloriously messy new video from the album. Check it out!
"Basically, they took us out to an old warehouse in Jiading that was full of old carpet, plates, an old love bed from a brothel, some other stained mattresses and threw coloured flour, fake blood, dirt and water at us," said Xiao. "Was surprisingly fun, but I think the people throwing the crud had the most fun."
Directed and edited by Alessio Avezzano, the video is a Live Circus production in association with TTV Shanghai. 
If This Cockroach Doesn't Die, I Will is available from Metal Postcard Records or on Bandcamp.