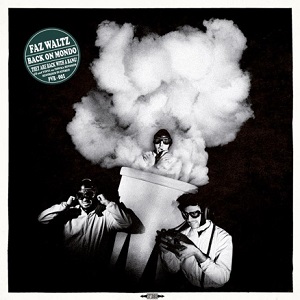 26 June 2013
In case you haven't been paying attention, Italy is where it's at if you're looking for great rock'n'roll these days. The US indie mainstream continues to pummel us with vapid modernized AOR, but, somehow, the current Italian scene is generating the real thing.
Faz Waltz's previous effort, Life On The Moon, was a dreamy glitter affair, all Marc Bolan and David Bowie and lackadaisical amphetamine comedown, even in the most rockin' moments. Well, things are different now: Back On Mondo is loud, bombastic, ass-shaking rock'n'roll done proper, the kind that encourages sexual relations amid alcohol consumption. This is no comedown, it's the full trip – all MC5 and Johnny Thunders and Iggy Pop's Lust For Life, with a dose of Queen and Quadrophenia-era Who thrown in for good measure. It's rock'n'roll riff heaven, the stuff that made The Flamin' Groovies, The Dictators and Turbonegro great bands in their own right.
When all's said and done, and the party is winding down to the last few stragglers, which album lit up the crowd like a bonfire on LSD? Faz Waltz's Back On Mondo, damn it, and don't you forget it!