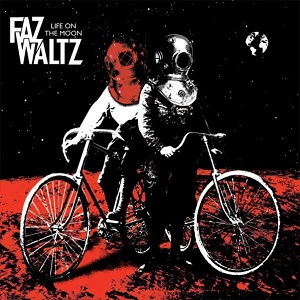 1 April 2013
After a slew of hard-rockin' releases, White Zoo Records has finally shown a softer side with an album of ballad-y glam rock.
The music of Faz Waltz is firmly rooted in early '70s glitter, particularly T. Rex and David Bowie, though there also seems to be a huge John Lennon influence as well, especially in frontman Faz La Rocca's whispery voice, which simultaneously recalls Lennon and Marc Bolan. While there are rockers, like the opening "Love Limosine," "Get On Down," "Nice Bomb" and "I Long For Your Love," the majority of songs evoke the sensitive side of glam with sorrowful pop ditties, providing the perfect soundtrack for the amphetamine comedown at dawn after a night at Rodney's English Disco.
There's a lot of rock'n'roll magic happening in Italy right now. Thankfully White Zoo is there to take notice and document it for the rest of us.
comments powered by