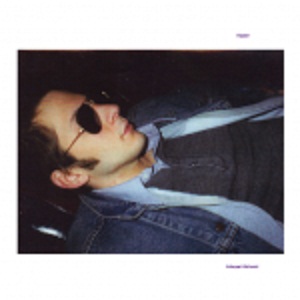 21 October 2011
Noise isn't exactly "feel good music." In fact, it could be said to be a genre entirely devoted to feeling bad, where emotions explode relentlessly in the face of anyone who cares to listen. On what is perhaps their first "official," i.e., non-CDr or cassette, release, Viodre have assembled a collage of negativity that is at once disturbing, meditative and demanding, an unapologetic aural assault akin to those nightmares that just won't let you wake up.
The opening 18-minutes of "Incon, Ceph." precisely set the tone for Interpol Alchemi with quieter feedback squelches, distant voices and subtle drones building to a schizophrenic cacophony, memories a racing blur as percussion pounds, a female vocalizes either pleasure or pain and the droning melds into the next track. "Sild, Done." continues the drones and voices, but accentuates them with painfully loud drums and screaming that attack from nowhere and fade just as quickly. The entire album continues in this unpredictable vein, some tracks barely a minute long comprised of either extremely harsh noise or hypnotic electronic drones, others 2 to 9-minute explorations of all of the above. "One Ending / Garden of Futility" is three minutes of electronic drone that crashes into "Blind Fire," a Black Dice-ish noise attack, then abruptly into "Release in Tide," which begins as twisted Aphex Twin-esque electronica but ends as feedback, electronics and voices.
Somehow, Viodre inexplicably combine Merzbow's constant flow with Whitehouse's power electronics, Yen Pox's doom and the more subtle looped constructions of Daniel Menche – sometimes in the same track at the same time. This unpredictability extends even to the volume, where things will be quiet one second and unbearably loud the next.
Ultimately, Interpol Alchemi isn't a pleasant journey but, like opiate withdrawal, you're better for it on the other side. Play it as loud as you can stand it to soak in the energy, then play it quietly to hear textures and nuances you missed the first time around. Then play it a few more times and discover how it's a completely different album on each listen. Just make sure you hold on to your sanity.