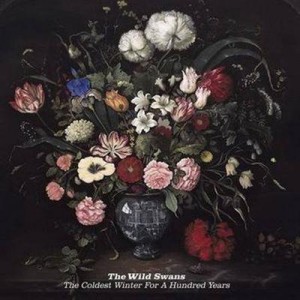 6 August 2011
There was always a feeling of unfinished business hanging over the career of The Wild Swans. For years I loved them purely on the basis of one single released in 1982 on the legendary Zoo label, but what a single! "The Revolutionary Spirit" is much written about and rightly so, the kind of record myths are made of, but in this case with good reason. Later releases were few and far between, much treasured by fans but problematic for head Swan Paul Simpson who seemed to feel somewhere along the way the essence of a very special band was lost.
With the passing of the years after the band's last release back in 1990, it seemed the story was at an end, but then remarkably came a single, then another single, some very special live shows and now their first album for over twenty years…
The perfect set up for a huge let down you might think? But no, long held faith is vindicated because The Coldest Winter For a Hundred Years is loaded with shiver down the spine moments, from the second Paul's unmistakable voice issues the rallying cry of "Falling to Bits" right through to the closing notes of final track, "The Bluebell Wood".
The band line-up reads like a dream ticket, featuring the amazing Ricky Rene Maymi, ex Bunnyman Les Pattinson, Mike Mooney, Richard Turvey and Steve Beswick, and what a glorious noise they make. Freed from glossy production demands the album has a wonderfully clear and natural sound, heightening the feeling of warm melancholy running through much of the record.
"Liquid Mercury" is one of many beauties, insistent guitar tugging at heart strings then hanging back before sliding in on a wonderful chorus riding deep swells of nostalgic longing.
The nostalgia is even more overt within "When Time Stood Still", where Paul tries to make a literal and metaphorical journey home to a soundtrack of The Fall, Gang of Four, Television and Patti Smith amongst others, whilst musing, "Isn't it strange how the time makes those lines on your face? Isn't it strange this attack and decay?" Later, "Glow in the Dark" confirms what we all come to know sooner or later, "There's not enough time…and we can't travel back".
Even when lamenting the state of his hometown Liverpool, "My Town," or of the country generally in the epic "English Electric Lightning", there's a feeling of compassion, kindness and ultimately battered but still burning hope that can't help but rise to the surface.
This album has a beautiful cover and beautiful contents, in these uncertain times I can't recommend it enough.