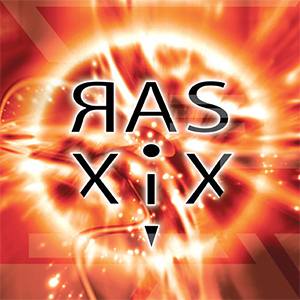 24 March 2014
With SXSW finally over, and its artists suffering from one major, communal hangover, it only seems fitting that I review an artist actually from Austin. Ok, Ras Xix is really from Singapore, but a transplant to Austin is close enough! Ras Xix is preparing to release his self-titled full-length album soon, and over the course of its eleven songs, he has written, performed, and produced everything on it.
Ras Xix presents a unique, part-electric, quasi-acoustic take on Prog-Rock, giving a refreshing view on a well-worn genre. What's exciting about this debut is that, except for one instance, none of the songs pass the five minute mark. My problem with the progressive genre has always been its tendency to go on, and on, and on for eternity. What Ras Xix manages to do is wrangle the changes and divergences that would usually take one Prog artist fifteen minutes to accomplish it, and boil it down into a heavily melodic, three minute format.
What results is a widely appealing view of this genre, but there's still enough guts and rawness to give this album a harder edge. There's also a great balance on this record, because a hard song like "Consent" is immediately followed by an absolutely beautiful number like "If It's Gone," and then he manages to combine elements of both of these for the next song, "Las Arenas de Cartagena."
This self-titled release is an overall well-rounded and exciting effort, and it's especially ambitious for the work of one person. The album will be released May 1st.