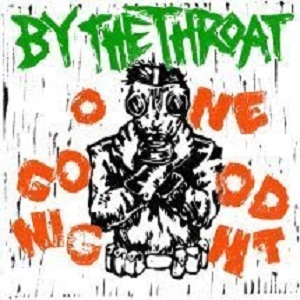 1 June 2011
Once again, I've stepped into a time machine and been transported to 1982 and the glory days of hardcore punk, back before "hardcore" was synonymous with bad metal.
Boston's By The Throat play that good old hardcore, the kind that had that manic beat that drove you nuts, but was melodic enough to stick in your head after the song was over. This is the stuff of Moving Targets, of Government Issue, of None of the Above, of early Black Flag, The Descendents and Battalion of Saints. It's just damn good hardcore the way it should be – fast, ferocious and fun. The riffs are memorable, the leads are reminiscent of The Damned in their Machine Gun Etiquette phase and it's five songs for a total length of 10 minutes which, again, is as it should be. I really couldn't ask for more and I don't. I know better.
So grab some forties, call your friends and throw this one into the mix halfway through the party. It's a worthy addition.
comments powered by