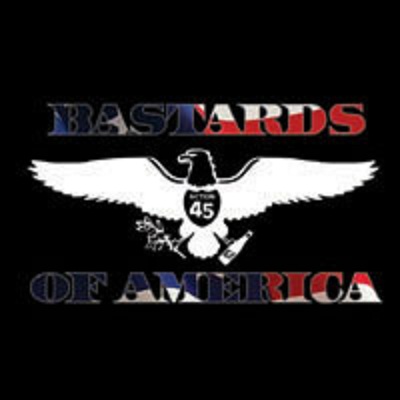 27 December 2010
Los Angeles' Action 45 describe themselves "The Champagne Of Punk Rock".
And, though their anthemic songs call to mind the European Punk Rock royalty of Stiff Little Fingers and Cock Sparrar, their snotty vibe gives equal credence to the $2.00 a 6 six pack punk of the late 70's / early 80's North American American Punk scene. I hear a shitload of D.O.A. influence as well.
However, unlike many of those "last century" So-Cal, recordings, Action 45 provides an extremely full sound. The band: Christopher Plank – bass, Deuce X. Machina – vocals, Chris Insincere – drums, Jake Lush – guitars can actually play their instruments…which is nice. While I often worship at the alter of lo-fi, every now and then it's cool to listen to well played music, that isn't wankery, but IS rock n roll.
There is a stereotype that Southern California punk rock all sounds like sped up, screamo punk; or that they are all musically bastardized 3rd generation Agent Orange surf-guitar lines. Though based in Los Angeles, Action 45 proves that you can be from the Left Coast and still have an old school intensity while retaining the song writing ability of Bad Religion (without the thesaurus). Let's call it "smart punk".
Lead Singer Deuce X. Machina has a bit of the Jello Biafra tremolo in his voice, singing sardonic tunes such as "Everythings Gone Wrong" and "Overtime".
Raison d'etre for Deuce is the best motivation of all: rejecting the "jail sentence" of normal life. Bastards Of America is full of suburban restlessness, and the need to burst out of the invisible dome.
For example:
"I don't want to be that guy that sits around and wonders why
He never took a chance on anything
I don't want a nine to five, be forced to wear a suit and tie
And die before I get chance to sing"
(Vinny Malachi)
And
"Everything's going to be all right
It's just the rhythm of suburban life
All along the crooked roads
Of two car garage and perfect homes"
(Suburban Life)
And
"But in the future when you're old and gray
Do you want your grandchildren to say
"I'm sorry I don't think you'd understand it anyway."
We don't ever get a second ride
Nobody makes it through this world alive
So try to make the moments last with every point in time"
(Gimme Action)
The title track "Bastards Of America" would fit very nicely as the flipside to the Dropkick Murphy's classic "Workers' Song"
"We're the last ones there at closing time, the first ones in the fight
You know we'll start the trouble but we'll buy you drinks all night
We never fit the normal and we stand out from the pack
But no matter what the circumstance, we always got your back
(Bastards Of America)
My favorite song on Bastards Of America is Riot Tonight".
I'm getting loaded on American dreams
With a dirty stick of Irish and a bottle of Beam
Though I might be running empty like a broken machine
I'd rather feel it burn me out before I lose any steam
Well come on…well come on
They wait in neutral while it passes them by
You know you always find religion when you're drinking to die
You start to knock another back and then you swallow the lies.
But when you're looking in the mirror, do you look in your eyes?
(Riot Tonight)
Hard, sharp, crisp punk fukkin rock. Highly recommended!
Bonus extra- Their website features a banner for a bail bond company.
More info: Action 45 Website
comments powered by