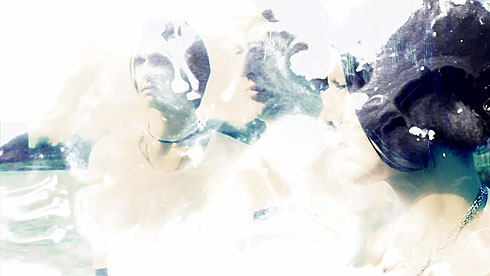 2 April 2013
Big Takeover is proud to bring you this world exclusive, streaming the brand-new debut album by New York dreampop/shoegaze stars Dead Leaf Echo, Thought and Language, to be released soon on the Neon Sigh label. The band are also playing the upcoming "Beautiful Noise" festival with five other Big Takeover-adored modern shoegaze bands, coming up in four weeks' time at The Hollywood Alley, Mesa, AZ on Saturday, April 27th, 2013 (I will be posting more info on that festival shortly)!
From our forthcoming review in the upcoming Big Takeover Spring issue 72, by our own Neal Agneta:
"Call it nu-gazeor the umpteenth wave of the scene that celebrates itself, or whatever dream-pop euphemisms you care to use, New York's Dead Leaf Echo are perhaps the most chronically gifted revivalists I have yet to lay ears on. Bristling with plump billows of echoing, tremolo-kissed guitars and layers of woozy ambiance, Thought and Language is the stuff of a sopping wet shoegaze dream."
Thanks Neal! Spot, on, it says here. And now you too can hear for yourself. Only at BigTakeover.com!
Brooklyn's Dead Leaf Echo is an art collective that is releasing their debut LP, Thought and Language, this Spring. The album has clear 4AD influences as it was mixed by John Fryer (Lush, NIN, Depeche Mode) with artwork by the label's legendary designer V23's Vaughan Oliver (Pixies, Bauhaus).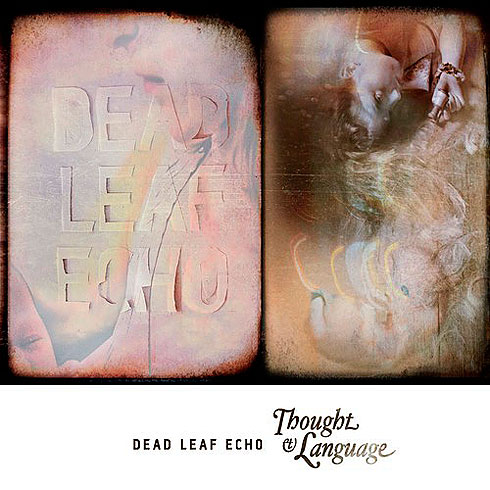 DLE just returned from their east coast tour with Slumberland band Lorelei and played SXSW supporting The Ocean Blue and the Warlocks. They will also be playing TOB's sold out NY show in June. Look for DLE in April on the West Coast playing with Beach Fossils and the Telescopes at The Echo. They'll continue touring the West along with LA gazers Tennis System and will headline the 20th anniversary of the indie gathering Beautiful Noise festival held in the desert of Arizona, along with Captured Tracks band Half String.
They are currently topping the CMJ Top 20 indie charts. They played live on KEXP's John in the Morning and were recently featured as song of the day and are on regular rotation on that station as well as on Nic Harcourt's Morning Becomes Electric on KCSN.
Previous tours and SXSW bills included The Wedding Present, A Place to Bury Strangers & Trail Of the Dead. They festivaled in 2011 with the Psychedelic Furs as well as played sold out shows in 2010 opening for the reunited Chapterhouse and Ulrich Schnauss.
DLE incorporate elements of ambient, baroque, dream-pop, shoegaze, new wave, and goth, and craft every aspect of their sound and vision, with high-art as concept. Chiming guitars in twin stereo reverbs with shimmering vocals and silky basslines. Dead Leaf Echo runs the gamut of what is now possible within the contemporary underground and stands out on the NYC indie music scene.
Tour Dates
April 18
Public Assembly
Brooklyn NY.
April 20
The Dial
Murrieta, CA.
April 21
The Echoplex w/Beach Fossils & The Telescopes
Los Angeles, CA.
April 22
Bottom of the Hill
San Francisco CA.
April 24
The Townhouse Lounge
Sacramento, CA.
April 25
The Bunkhouse Saloon
Las Vegas, NV.
April 26
Solar Culture Gallery
Tuscon AZ.
April 27
Beautiful Noise Festival
Mesa AZ.
May 10
Union Pool
Brooklyn NY.
June 1
Mercury Lounge
New York NY. w/ The Ocean Blue