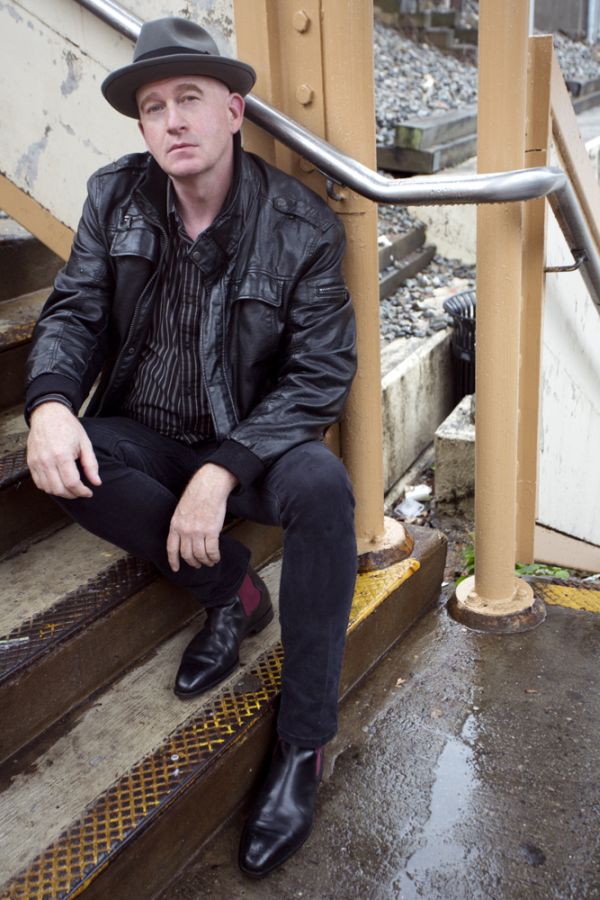 8 November 2017
Cody Melville; Photo Credit: Mick Rock
Cody Melville is an American guitarist, songwriter, and producer. A prolific songwriter, he has recorded ten albums. His tenth record, Bonds Eye, will be released on December 8th. It follows 2015's Fireworks on 14th Street.
As with the majority of his records, Melville plays most of the instruments himself on his latest but for a few notable exceptions: Steve Holley (Ian Hunter, Wings) contributed drums on two songs, Keith Lentin (Link Wray) – acoustic guitar and bass; Jeff Levine (Joe Cocker) — Hammond organ, piano; John Melville – drums; Joel B. Cannon — slide guitar (J. Melville and Cannon both from The Everyothers); and Dina Regine lends her voice on the duet "Remember Ah Remember."
Melville is a rock 'n' roll artist, and this is a rock 'n' roll record that mines soul and pop as with the cover of Mick Ronson's lush ballad "The Empty Bed," recorded as a tribute to Ronson who produced some of Cody's earliest recordings.
The Big Takeover premieres the video for "I Envy Her So", a track off upcoming Bonds Eye.
Melville divulges, _"We used clips from a 1926 Eastern European silent film whose title we couldn't find in order to credit it– and, yes, there are clowns in it. I apologize for that. There's also a Harvey Weinstein -like show business creep doing his thing with the young woman who is featured in that film. But the song isn't about a casting couch or sexual harassment; it's about a young artist getting started, in this case a young woman. Whether she's walking down Ave A, Sunset or on Music Row – guitar in hand, this kid just hit town. It's the early days – no triumphs, no rejections, and no heartbreak, only optimism. When you choose this life, it sure is a ride, and since this tune is off my tenth album, I've been riding long enough to feel nostalgic after a drink or two for the opening scene from my own movie. From that – came this song."
comments powered by