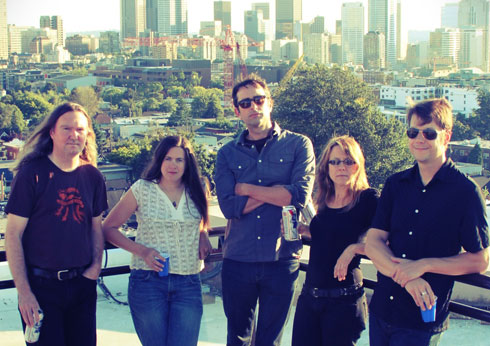 22 November 2013
"The idea was to capture the feel of listening to music while taking public transport," says Half Light singer/bass player Dayna Loeffler on her band's first "professional" video (director Neilson Eney and his crew "actually referred to the band as 'The Talent,' she marvels).
This lovely song, from the Seattle-based dream-pop band's second LP, Things to Figure Out, "is about escape," says Loeffler, quoting the lyric: "You could feel better fast, but it's not gonna last." All we'll add is, that beer sure looks tasty!
Recorded and mixed by renowned producer and PopLlama founder Conrad Uno, Things to Figure Out is available now on vinyl and as a digital download from KnickKnack Records.