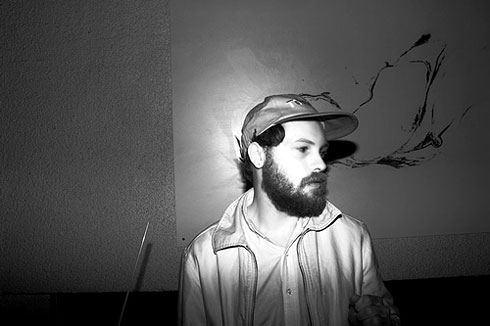 15 May 2014
True story: After quitting his Canadian punk band Single Mothers, Drew Thomson moved to a small town called Swastika (seriously?) in Northern Ontario to become a gold prospector. Without a band, and with many long days and nights camping alone, there was plenty of time to sit around, strum a guitar and write songs.
Last year he released a small batch of acoustic songs called Honesty is a Confidence Problem on Secret Voice and began playing solo shows. Thomson ended up leaving gold prospecting to re-join Single Mothers, but those nights stayed with him, strumming a guitar and writing songs. Two of those songs will be released June 24 on an eponymous two-song 7" EP from No Sleep Records — and one of them is right here:

"Saturday Night/Sunday Morning is the first song I got to take a bit of time recording and have friends play on, opposed to just walking into a studio with an acoustic, throwing down one or two takes and calling it after 15 minutes," said Thomson. "It was recorded and produced by Joby J Ford (The Bronx) and I'm really happy with how it turned out." So are we!