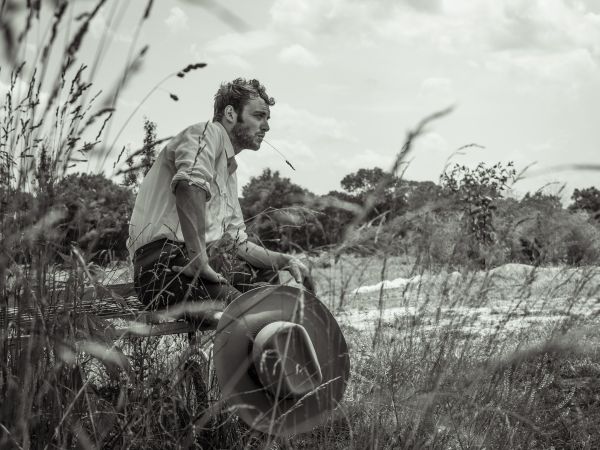 6 September 2018
Charlie Treat – Photo Credit: Rob Bondurant
Years before releasing his self-titled Charlie Treat EP — a collection of melodic, lyric-heavy songs, caught somewhere between organic folk, Americana, and lushly-layered pop/rock — Charlie Treat grew up on a rural farm in New England.
From a young age, Treat identified with the working-class music that suited his surroundings. Field hollers. Work songs. Delta Blues. Folk songs. He loved it all, steadily building the bedrock for a songwriting career that would nod to his early influences while also expanding far beyond them.
He left home at 20 years old and busked his way across the country while chronicling his travels with daily entries in a journal. It was a Keruoac-worthy experience, and when Treat finally returned to New England, he did so with a stronger sense of the world around him. The experience shaped his music.
After several years in Boston where he performed as a folksinger and released two solo albums, Treat headed to Nashville, connected with musical folk, and recorded his new self-titled EP.
"The bullets around us, the fall from the mountains makes each step a precious move," Treat sings in the final line of "Look Around", which The Big Takeover premieres here. It sums up the EP's philosophy in a dozen or so words. Charlie Treat is a record about the value of danger, vulnerability, and struggling against odds. Because, with struggle comes growth, after all.
Treat divulges that "Look Around" is, "A rolling, symphonic story of two lovers walking out of the city, into the woods, back to the city again while the world turns around them." His plaintive vocals reflectively wander through the steady-paced Americana sonics brightened by curling guitar lines, wavering organ, and delicate piano notes.