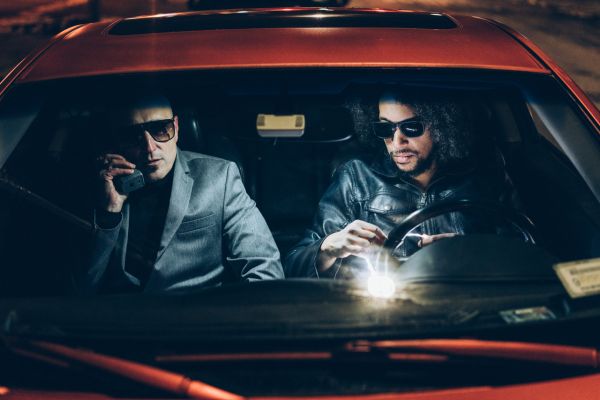 20 September 2018
Nightcaller – Photo Credit: Amani Willett
NIGHTCALLER is a NYC-based production duo that creates electro/pop/rock-influenced by '80s Prince, Sleigh Bells, CHVRCHES, Cocteau Twins, Stranger Things, and Blade Runner. The brainchild of Evan Patrick and Howard Alper, the idea of NIGHTCALLER spearked while they were auditioning to play guitar (Patrick) and drums (Alper) for the backing band of alt-R&B artist Kelis. Patrick and Alper enjoyed playing together and began trading tracks from their respective home studios.
As the music progressed, Patrick and Alper continued their work at The Glass Wall Studios, where producer/keyboardist Joshua Valleau (Kanye West, John Legend, Cee-Lo Green) added instrumentation and recorded many of the vocalists featured on the tracks. The songs were then mixed by Patrick and released as the album Halcyon Daze.
The lead single and video "Shut Up" features renowned vocalist Imani Coppola (Little Jackie, Mike Patton's Peeping Tom, solo work) who has this to say about the track: "It's a song about quieting the destructive inner dialogue. I wrote this particular song while the voice was at a fever pitch, non-stop internal verbal assault. Sometimes I write therapeutic mantras to fix bugs in my operating system."
The music video, shot and edited by Patrick, superimposes a variety of video clips (people looking at cell phones, explosions in public places, the Women's March, cute animals, etc.) over still images of Ms. Coppola. The effect presents the creative process as a collage of inspirations and obstacles. Ms. Coppola seeks the inspirations but tells the obstacles to "Shut Up."
Halcyon Days by NIGHTCALLER is available now on all streaming platforms.