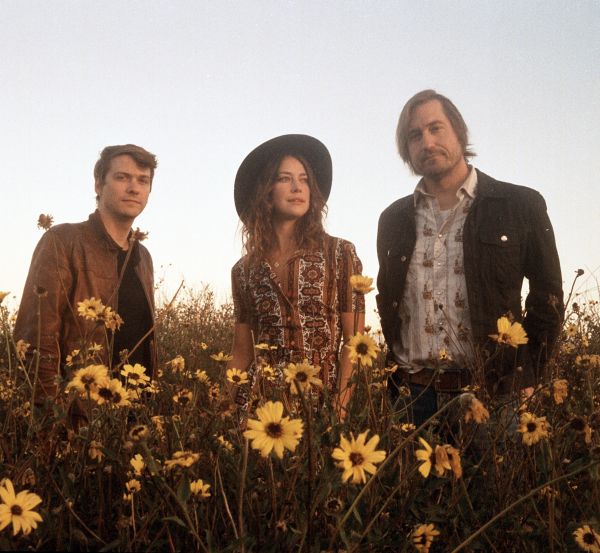 19 August 2019
Jimbo Pap – Photo Credit: Emilia Pare
Jimbo Pap's members represent a modern, updated version of their city of Los Angeles' roots rock legacy. This is a band that makes honest, relatable music about heartaches, tough breaks, and city life with co-ed vocals and a wry sense of humor that doesn't strain to be overly clever.
The band is set to release their latest album, It Can Always Get Worse, on September 13th via Fiesta Red Records.
The band's primary writer, Jim Bowers began recording what would become It Can Always Get Worse after spending two years on the road as a member of the Merge Records indie band Radar Brothers (whose bassist, Be Hussey, served as this album's recording engineer).
At first, Bowers conceived of the album as a private solo project, but that plan gradually changed as he crossed paths with Bo Brannen (former manager of New West Records' songwriter Andrew Combs; tour manager for Elizabeth Cook and Those Darlins, among others) and singer and pianist Pap Shirock (former member of the international touring alt-rock band Shirock).
Bowers' solo album transformed into a full-band project with the addition of musicians Kip Boardman (bass) and Kaitlin Wolfberg (fiddle), who came on board to round out both the recording and live show lineup.
The Big Takeover is pleased to host the premiere of the plaintive "String Of Pearls", a song that find beauty in the middle of urban desperation. Subdued acoustic guitar strings are supported by drawn out strings, while dual heartfelt vocals wind and twine around each other. Near the end of the track, a steady pace of drum strikes kicks the reflective ballad into higher gear.
Vocalist Pap Shirock comments, "My favorite line of the song is "I wouldn't have you give up your autonomy just to be my girl." That feeling of being so in love, or infatuation at least, and wanting to belong to someone, and have them belong to you— but also recognizing and respecting the beauty of their self and individuality. It's such a delicate balance, but so wonderful when you get it right."
Guitarist Bo Brannen adds, "It captures with such simplicity that feeling that comes during the first few moments of falling for someone, and the accompanying fear of not wanting to change who that person is that attracted you in the first place."
Singer-songwriter Jim Bowers concludes, "I wrote this in about 10 minutes, a few years ago, and gave it as a gift to someone who I really did feel that way about. I'd made a little private one-of-a-kind 4-song EP on a CD-R, and this was one of two originals. It made me pretty nervous because it sort of showed my hand with where I was at concerning that person. Over time I realized that what I'd been talking about there wasn't something where I'm weird for feeling that way; a lot of people do and have before. I started to think of it as like the antithesis of those creepy possessive rock songs like "Every Breath You Take" [by The Police]."