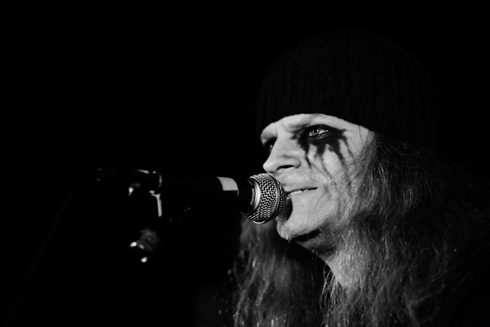 24 October 2010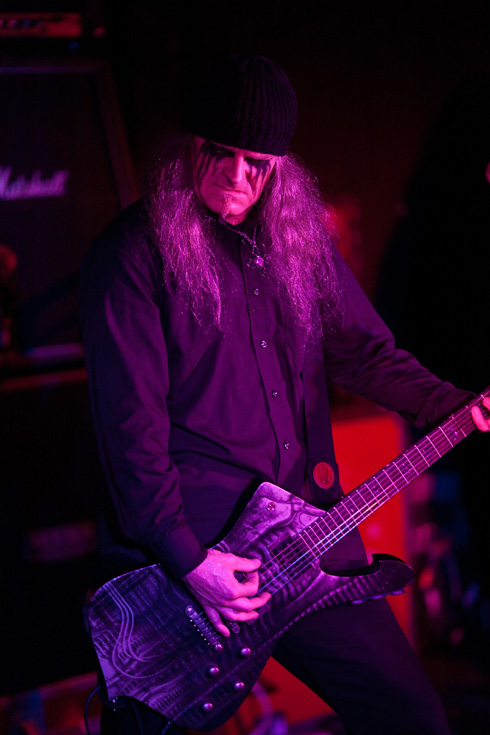 CELTIC FROST was a band much like THE VELVET UNDERGROUND in that it provided a great inspiration to legions of listeners, but its commercial impact was slight. In the world of metal, that's not too surprising, since the extreme fringe of where TOM WARRIOR took his post- HELLHAMMER band wasn't designed for mass consumption. Following the second and final dissolution of the famed Swiss metal band, he formed a new project called TRIPTYKON and set out for their first US tour, in support of this year's Eparistera Daimone LP. Stylistically, it's not too far removed from 2006's massive return to form Monotheist, and the lineup includes touring Celtic Frost member V. Santura.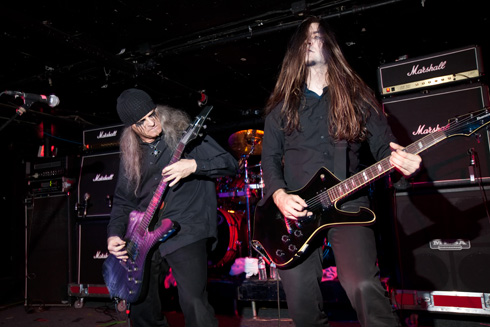 With kohl-streaked eye treatments reminiscent of SCREAMING LORD SUTCH or ALICE COOPER, Warrior took a menacing posture and snarled out the words to the plodding, doom-ridden numbers that the band spat out; his HR Giger-crafted Ibanez guitar just added to the sense of unease and horror. They dispatched any questions about whether not any Celtic Frost material would be played by opening with the first EP's "Procreation Of The Wicked," and the brutal "Circle Of The Tyrants" from 1985's landmark To Mega Therion got the audience swarming and pulsing en masse like an HR Giger-inspired organism. Solid set from one of metal's pioneers.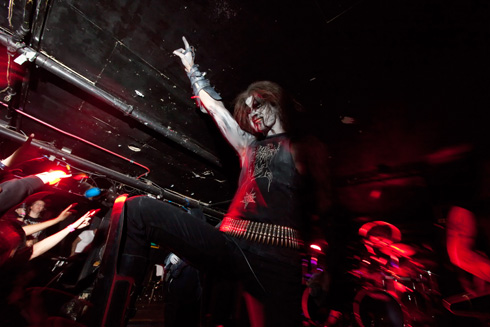 The overall bill was very strong, and took on many facets of the metal genre. Also on the national tour is Norway's 1349, with their thrashing black metal ferocity matched closely with black and white corpse paint and a bristling outward display of leather and spikes. Their double-kick drum blast beats and semi-classically inspired guitar runs were relentless in execution, bringing a black cloud of cold aggression over the crowd. Warrior helped out on their previous record Revelations Of The Black Flame and singer RAVN has contributed to Celtic Frost records in the past. Their set dragged on a bit longer than my attention span would have preferred, but closed out strong with two songs from the latest Demonoir, Ravn's shrieking vocals withering all ear drums within sight.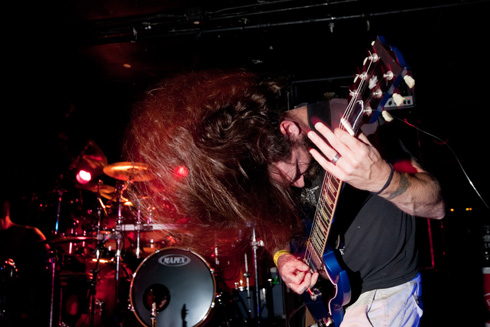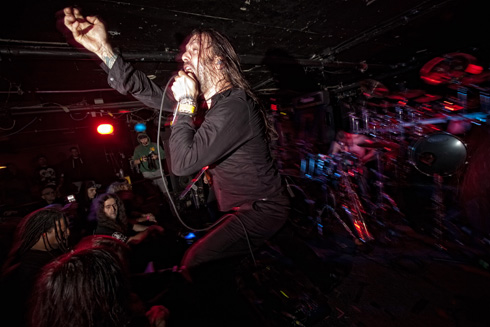 Yakuza is a band that successfully straddles many different spheres of music while staying firmly rooted in metal. The use of saxophone and clarinet is pretty unusual amidst the leather and tattooed crew, and they also bring in threads of dub, psychedelic explorations and other non-traditionally metal forms into the mix. Heavyweights of the jazz world such as HAMID DRAKE and KEN VANDERMARK have collaborated with them in the past, and their performance was multi-faceted, from hard skronk that JOHN ZORN would approve, to post-*TOOL* meanderings.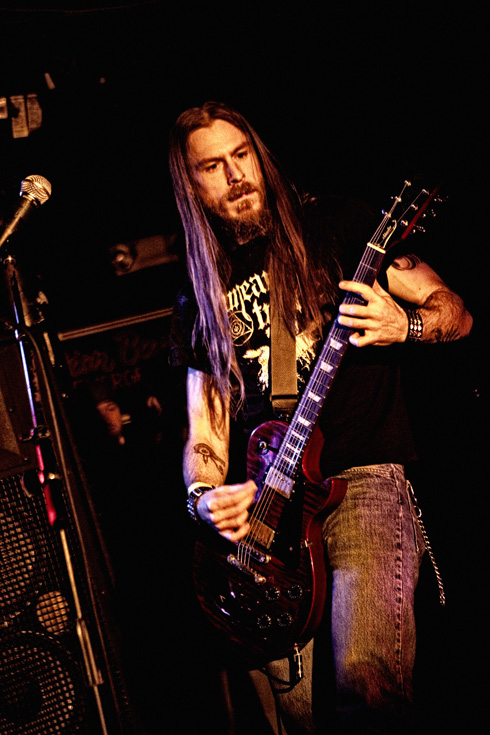 The bill was kicked off by BLACK PYRAMID, whose 2009 self-titled record was among the favorites of mine from last year. Mixing in parts of BLACK SABBATH, HAWKWIND and other important touchstones of that era, they don't get stuck in the shallow end of the influence pool; bass player GEIN GRAVEROBBER has a very fluid style of playing, with flecks of Stax/Volt improbably working quite nice in the overall sound, and guitarist ANDY BERESKY gets an incredibly biting and full tone from his guitar. It's an impressive sound for a three piece, and I'm looking forward to their next move.