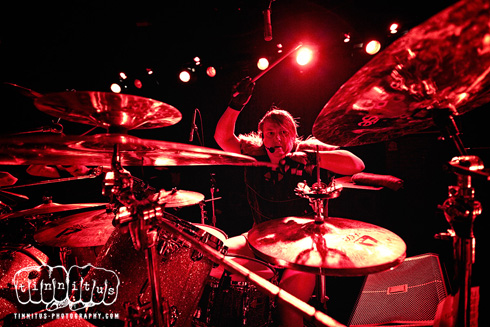 12 June 2011
The Melvins are no stranger to revisiting their back catalog in a live setting, having played Houdini as part of All Tomorrow's Parties' "Don't Look Back" series back in 2005, and then also taking that material on the road three summers later as part of their 25th anniversary tour. However, with the exceptions of The Church (who played 3 full-length LPs over the course of a single night), or My Morning Jacket (who played all of their records with relevant b sides and other material over a five night stretch at NYC's Terminal 5, no other band has taken such a long, unblinking look at a sizable chunk of their past material. A lot of the bands either do a perfunctory read-through, mainly realized as a cash rake, or even an impassioned performance, but the Melvins are guaranteed to not play it straight, and they took many liberties with the sequencing. After all, if you've got the LP, why bother going to see it performed as a meticulously re-creation something that's fifteen+ years old? It's not like we're talking Mozart or Mahler here with the music encased in amber, never to be handled without kid gloves.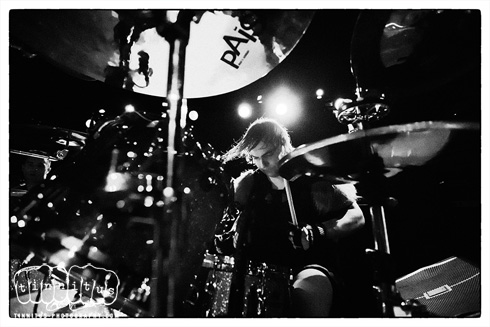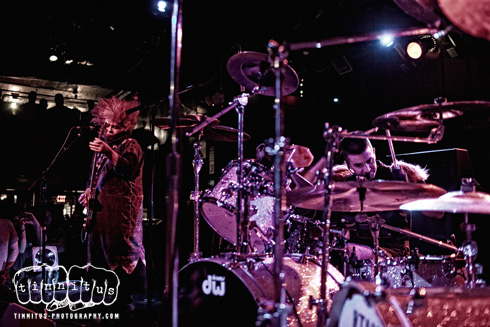 Tonight was the second of the two planned nights, and Bullhead and Stoner Witch were on tonight's menu (the previous night featured Eggnog, Lysol and Houdini). This tour was hatched and groomed during a month-long residency in LA's Spaceland earlier this year, and Boston was one of a select six cities in the US to get the deluxe double night bludgeoning. Tonight's set was less amorphous and more full on rock from the start, especially when "It's Shoved" flooded the room; it's songs like this when the question of what Melvins' position would be the most fun to play on Guitar Hero and of course the answer is all of them.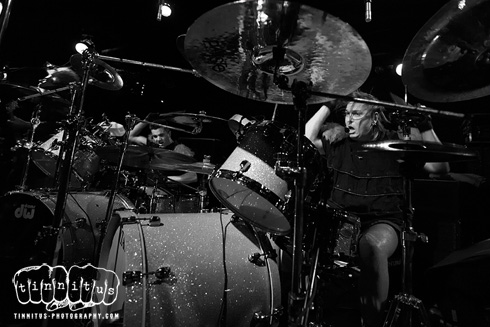 Aside from seeing Trevor Dunn play on the Houdini portion of the 25th anniversary date, I've never seen the group without the Big Business guys (drummer Coady Willis and bass player Jared Warren) and I don't think that it could get any better. The mirror image of the left-handed Willis and right-handed Crover hitting their conjoined kits so hard and so accurate is truly a sight to behold, and with all four guys singing it brings a different dimension to some of the pre-Big Business lineup songs. Starting the second set with Stoner Witch closing song "Lividity" was another twist and the creepy, ghostly ambiance of the song eventually gave way to the LP's opening track, a crushing version of "Skweetis," with Buzzo slashing at his polished metal guitar (he used the transparent body for all of the other night) and Warren playing bass like he's wrestling a python, all the while wearing a silky graduation gown, with matching sash and headband.
The stampede of "Sweet Willy Rollbar" and "Revolve" underscored the range of the band, against the more abstract offerings that primarily comprised the previous night's first set (and also to underscore the many facets of the Melvins, I should also mention the joint whistling section of "Roadbull"), and I recognized a fair number of people who didn't want to miss any of it and ponied for tickets to both nights. And really, that's a pretty good maxim to live by regardless of the tour's contents: if the Melvins are playing in your town, cancel all other plans and be there. Don't forget the ear plugs.
comments powered by