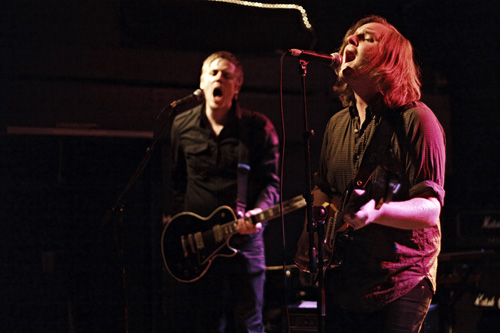 5 November 2009
Sweden's preoccupation with THE STOOGES seems to have passed…in the 90s it seemed like a more than likely chance that a record originating from Scandanavia would have an infatuation with Asheton stamped all over it. THE HELLACOPTERS, UNION CARBIDE PRODUCTIONS, GLUCIFER, and TURBONEGRO all showed slavish devotion to amped up guitars and a razor-sharp delivery. However, the softer side of music was never tossed, bound and gagged, into a dark cellar – the legacy of ABBA has not been forgotten. THE MARY ONETTES aren't as bouncy pop like THE CARDIGANS or label mates CLUB 8, instead leaning towards the new wave stylings of the early '80s British bands, most notably NEW ORDER and THE CURE.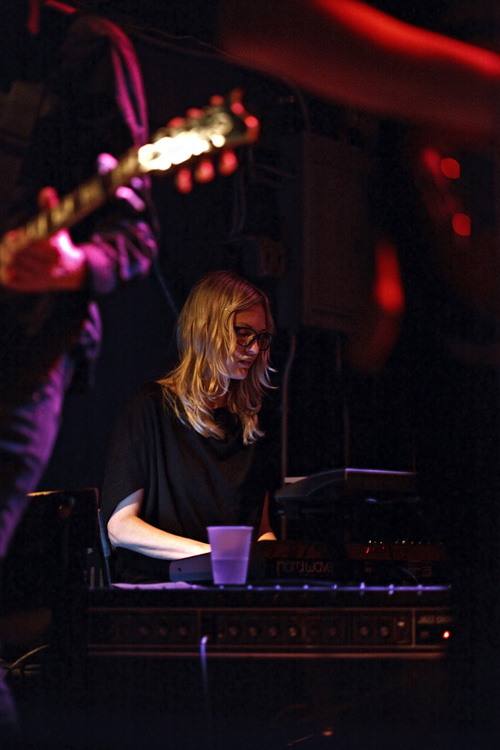 The band was making a very brief and rare stop to the US eastern seaboard with a small handful shows in support of their newly released Islands and I headed over to TT's to check out their opening date. They opened with the dazzling lead track "Puzzles," a four and a half minute journey of chiming guitars, a soaring vocal hook and upbeat synth lines that push it along. Here, singer PHILIP EKSTRÖMS' vocals really sound like the happy ROBERT SMITH, the one who penned the lush and joyous "Love Song" and not the pessimistic, rail against the world defeatist of "Pornography." One might guess that The Mary Onettes only write songs during the long summers of their homeland, when optimism and hope is everywhere, rather than the dark cold winter months.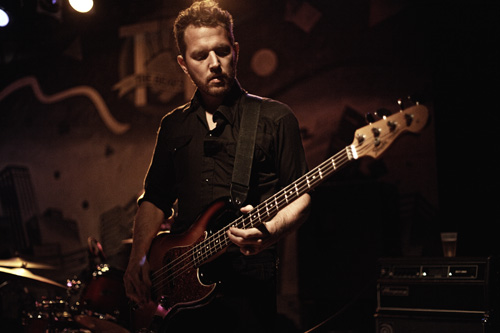 It was a little surprising that they didn't play "Dare," the new single which is truly radio hit material; if JOHN HUGHES were still alive and making movies, he would certainly use this as part of the soundtrack.
comments powered by