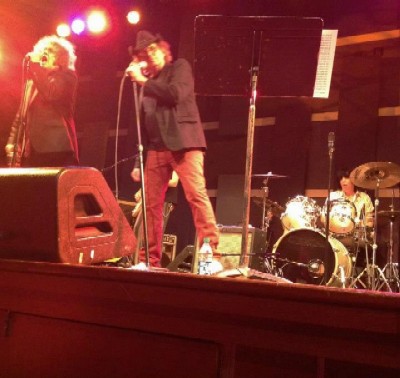 18 August 2012
I'll be honest here. I'm usually skeptical about reunions that feature only 1 or 2 original members, especially ones like these where the band in question dates back to the mid '60s. I had heard great reports from recent shows this incarnation of The Left Banke had played in New York and had also listened to their Rabid in the Kennel session, so in this case my skepticism had definitely dwindled. Still, it's one thing to just hear it on internet radio or have friends assure you that they play well and it's another to actually witness it.
They opened up with "She May Call You Up Tonight" and followed it with "I've Got Something on My Mind" and "Pretty Ballerina". I told my wife that they're starting off with the classics right away and that they did. Not only that, but they didn't let up after their mammoth, almost two-hour (!) long set(a luxury of having no opening act and playing in a venue with exquisite sound) that featured just about the entirety of the 1st 2 Lps along with some later ('70s) cuts that I didn't know. Every favorite any fan could want was played with my favorites "Evening Gown" and "My Friend Today" sprinkled into the set.
Though original member Tom Finn was the evening's MC, the real star of the show was singer Mike Fornatale. He is a complete dead ringer for original singer Steve Martin (not the much more famous actor/comedian) so much so that if you close your eyes, you'll think it's Martin in 1967 singing "Walk Away Renee" and countless other, lesser-known gems.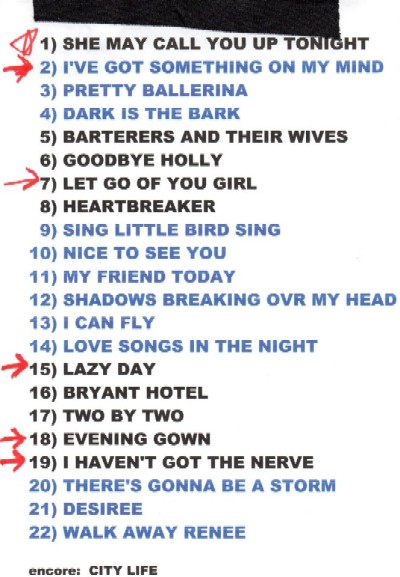 Again, what a show!
The above photos were taken by Sheva Golkow and are used with permission.