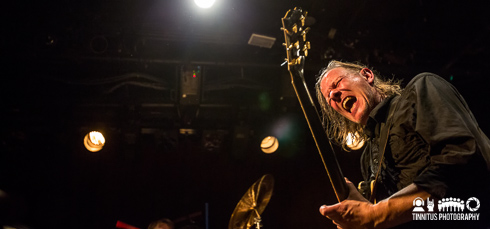 17 October 2012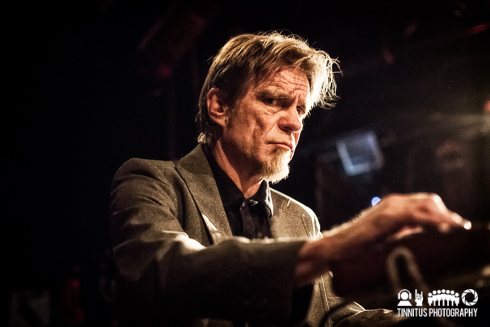 Michael Gira fought in the trenches when the Lower East Side of NYC was truly dangerous and not an extension of the Upper West Side. He was a prime element in merging noise rock with cacophonous elements of industrial music, first with Circus Mort and then in a much more focused and convincing manner with Swans. He's got war wounds and his pedigree cannot be questioned. He's also the only one of his contemporaries who are still making vital and uncompromising music; Thurston Moore has been touring with a harpist, the No Wave scene fell apart decades ago, and Live Skull and Rat At Rat R are distant memories of that scene, quietly residing in dusty used bins in a few record stores or LP collections. But Gira's re-awakening of Swans has been a massive triumph, with The Seer being a significant step up from the already impressive My Father Will Guide Me Up A Rope To The Sky that was released in 2010.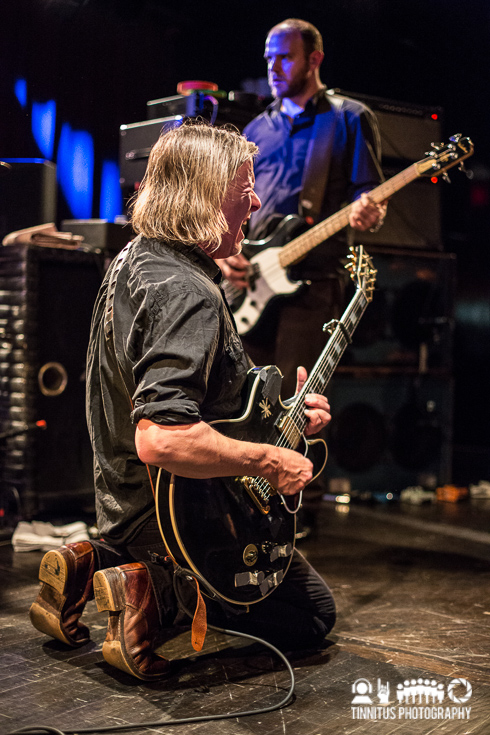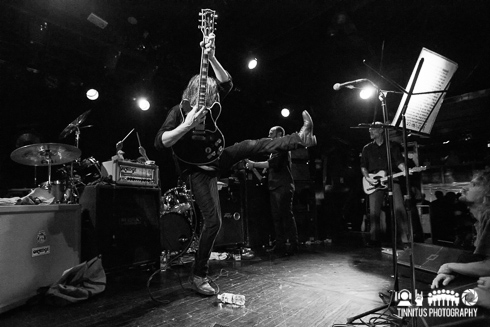 Swans is all about pushing people firmly outside their comfort zone, to leave them dangling off the cliff edge, and then bringing down a heavy boot to the cuticles. Some of the inconveniences: a forty-five minute delay to the doors opening to the club, Swans not starting until 10:45, the venue AC being turned off, two songs that totaled nearly an hour in duration, and of course the enveloping blanket of volume (to the sound guy's credit, even with ear plugs pressed firmly against the ear drums, the room sounded sharp and clean). But all that wasn't a negative. The overall experience was like a combination sweat lodge/fire walk, but with ears instead of soles being put to the brimstone, and religious catharsis was never far away. When Reverend Gira pulls in your town and sets up the revival tent, it's a call to all pilgrims. Heed the call, join in the triumph.
A Hawk And A Hacksaw germinated from the Elephant Six collective (Neutral Milk Hotel is the specific address where Jeremy Barnes set up shop at the drum seat), but instead of the earnest folk ballads and skewed visions of Jeff Mangum's fever dream, the locale here is firmly rooted in the gypsy folk environs of the Balkans. I'm not sure what the facial hair stylings of that region are, but I'd bet a forint or two that Barnes has exchanged a styling tip or two with Will Oldham. Here Barnes (mainly on accordion, but also playing some sort of percussion/xylophone contraption) and his foil Heather Trost brought a jaunty swing to the folk constructs, and Trost added some unusual twists to her instrument via a couple of means; she played a body that had a brass amplification horn attached to it, and later she slowly pulled on a wound string that was attached to the body, yielding a scratchy, droney sound. She was no stranger to violent sawing and intricate fingering either. All in all, a nice diversion from the typical fare.