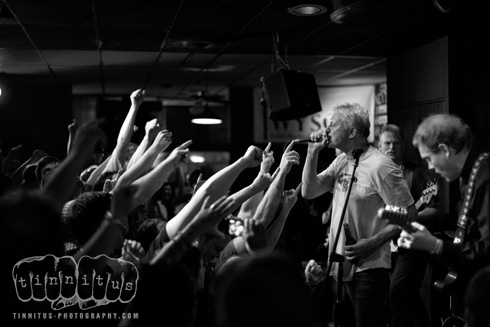 21 July 2010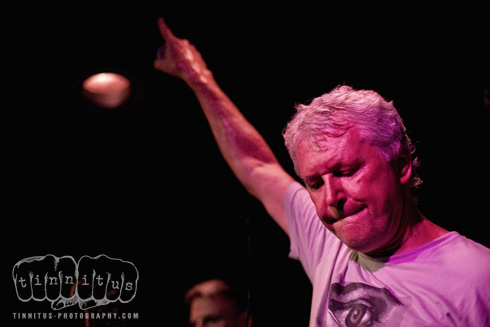 Robert Pollard has not been on a public stage in almost two years. You don't miss your water 'til your well runs dry, indeed. As a seasoned Guided By Voices fan, I grew accustomed to having Pollard and company on the road at least once a year, every year since '95 or so. Of course that ground to a halt when he called it quits with that particular band name, but even in his post-GBV years of 2005 onward, he'd hit Boston twice. However, his live appearances had been reduced to a mere trickle, kinda like how the pre- Bee Thousand years of the band went (way more time in Dayton spent recording in basements and garages rather than playing on stage), while his songwriting craft continued at full torrent (a staggering 28 full-length releases, not including 7" singles, EPs, and GBV-era Suitcase releases). This all changed in a dramatic fashion two weeks ago, with his unveiling of the newly-minted Moses On A Snail played in his hometown of Dayton, mere days after the news ripped across the wire of not only the pending reunion show of the 'classic' (ie, Tobin Sprout, Mitch Mitchell, Kevin Fennell, Greg Demos) lineup gracing the Matador 21st birthday festivities (aka 'The Lost Weekend') in Vegas, but also a full-blown tour featuring a substantial number of dates across both coasts and in the middle. The club is open!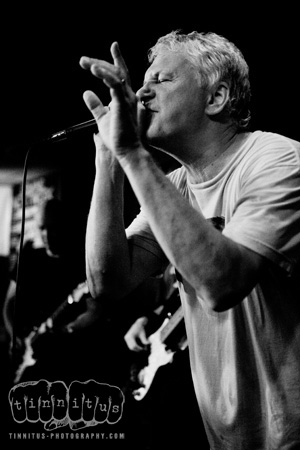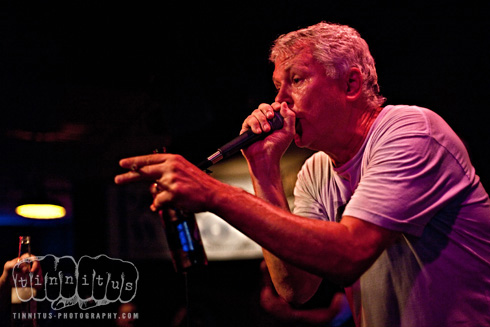 So why did Pollard do it? What made him resurrect the high leg kick, the mic twirl, the conjuring of the rock power once again? The occasion for this unusual unveiling was Heedfest, the annual gathering of GBV nerds of all stripes. Now in its fourth incarnation (this year was dubbed 'Quadroheedia'), the weekend entertained a few hundred people from not only all over the US and Canada but even Sweden was represented as well this year, making it a true trans-continental event. Expertly organized by Rockathon's Matt Davis, with assistance from Mike (aka The Heed) Lipps, it's hard to imagine not having a blast at such an event, and no one went home without a permagrin plastered across their face. Truly this went off without a hitch, a testament to their organizational efforts. Before Pollard (billed as Milko Waif and the Bug-Eyed Mums, one of the fictional bands from Suitcase 2) grabbed command of the evening, the sweaty, exuberant crowd was treated to Buffalo Spiders (playing an inspired set of select Circus Devils cuts) and Teenage FBI who played the masterpiece of Bee Thousand from "Hardcore UFO's" straight through to "You're Not An Airplane," punctuated mid-set by none other than Mitch Mitchell slinging a Gibson Les Paul over his shoulder, hopping on stage, and windmilling his way through "Gold Star For Robot Boy." Damn!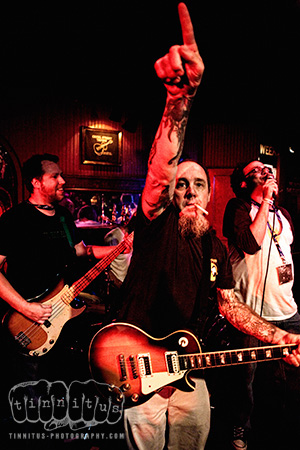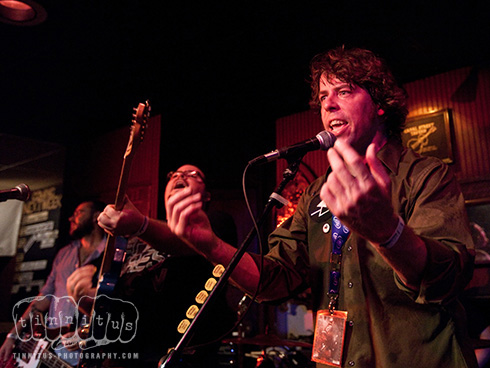 Main course time…the assembled Bug-Eyed Mums were comprised of friends of Bob, and you could immediately sense the hours of preparation that went into this gig…it wasn't a 'let's get loaded and have some fun with it' kind of deal; these guys (Steve MacDougall, Darryl Robbins, Jason Short, and Dan Nolan) were dead serious and delivered, keeping a careful eye on Pollard and deftly powered the rock ship anywhere it needed to go. As post-GBV material goes, Moses won't rate at the top of the heap (the Boston Spaceships records gild that particular lily for me) but it's a strong record nonetheless, especially on tracks like "Lie Like A Dog," "A Constant Strangle" and the scintillating closing track "Moses On A Snail." MacDougall in particular was en fuego, coaxing some brilliant notes from the slow-burn psych number. I'd love to see Pollard pursue this specific style in more detail; fans of 'Weed King' need to hear this. The encore was perfectly segued into "Things Have Changed (Down In Mexico City)," with Elephant Joke's "Stiff Me" and the bright ringing chord attack of "Silk Rotor" finding their first-ever live airing, and the evening was closed with Dave Merriman of Textbook Committee joining Bob for a tender reading of "God Only Knows." I gotta think that Pollard hand-delivered that lyrical sentiment straight to the heart of the adoring, sold-out room, and that target was hit with impressive precision.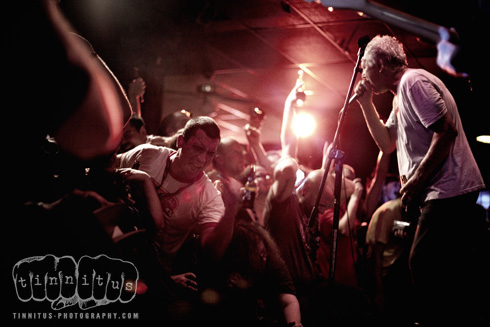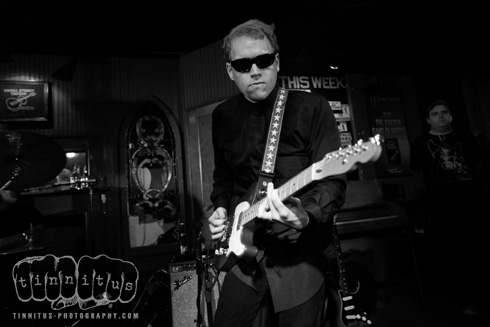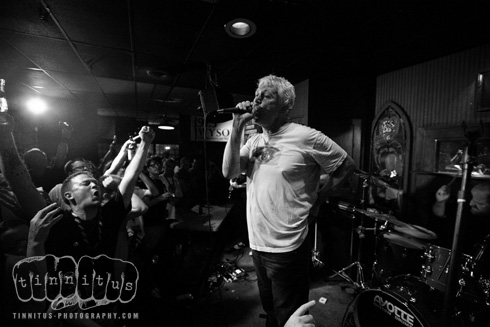 comments powered by