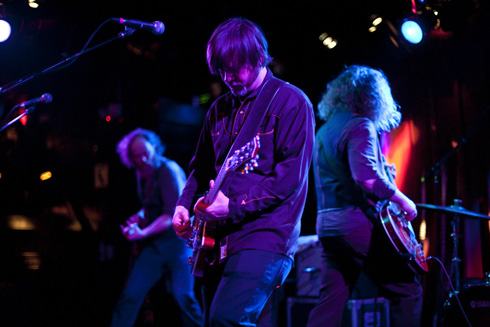 19 March 2012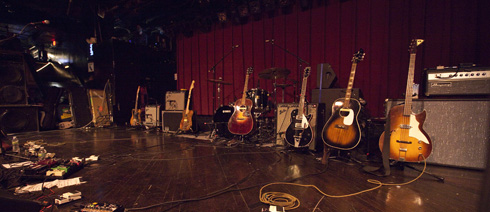 Woody Guthrie is a revered icon in the folk and Americana music circles for good reason, and when the treasure trove of sketches, half-formed lyrics and other embryonic ideas was released for further fleshing out, the world became a better place. His daughter Nora became the de facto curator for this source of riches, with the first project being the most well-known. The tag-teaming of Wilco and Billy Bragg brought forth the material under the Mermaid Avenue rubric, and they released two LPs in the late 90s. Since then, a few others (notably Jonatha Brooks) have taken a stab at crafting music to match Guthrie's lyrics, and now there's a new high water mark to ponder.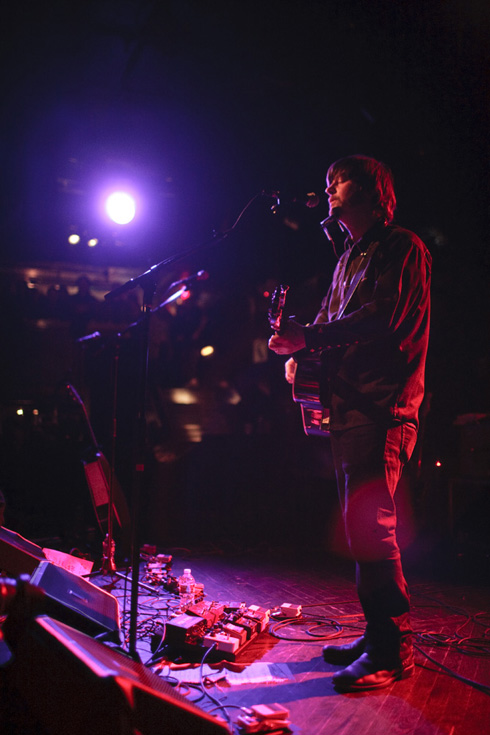 Under the name New Multitudes, the formidable lineup of Jim James (here under his Yim Yames alter ego), Jay Farrar, Will Johnson and Anders Parker have joined forces to try their hand at this endeavor. Farrar's complicated relationship with Wilco leader Jeff Tweedy is bound to spur speculation around this record's motives (especially as a box set of the Mermaid Avenue LPs, along with unreleased session material is due for imminent release), but Farrar's had just as a strong, visible relation to Guthrie as Tweedy can claim. Son Volt 's 2005 record title Okemah is a direct homage to Guthrie's hometown, and the opening song boasts the lyric "the words of Woody Guthrie ringing in my head."
The four piece landed in Boston recently, concluding a far too short tour of four West coast and four East coast shows. The Farrar/James portion of the band had the biggest draw, and the 900 person capacity club was stuffed to breaking point. No wonder, as My Morning Jacket has filled venues as cavernous as Madison Square Garden. The other half would likely be playing solo shows at clubs a quarter the size of The Paradise, but Parker and Johnson were certainly key members of the team that brought the songs to life. Johnson mainly anchored the drums, with James providing the other half of the rhythm section. Flawless performance from both of them; I've never seen a drummer hit with such force and precision while wearing a suit jacket, and Parker brought fiery leads from the burnished body of his custom Creston telecaster, while looking like the alt.country's answer to Joe Preston.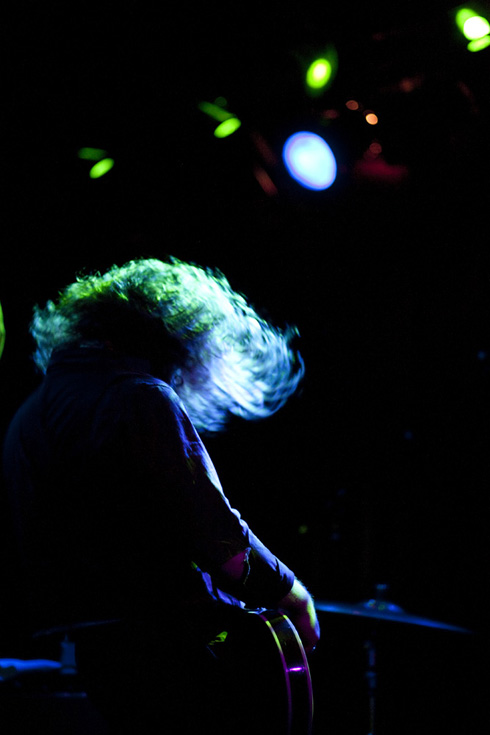 The set was neatly spliced into two parts. The first section was a faithful rendition of the LP to the track listing. The songs rotated with each man taking turns at the mic, and otherwise beautifully harmonizing as background vocals. James' signature hair whips were in display all night, and as with MMJ he'd periodically stride over to the front of the kick drum and flail his head in time with Johnson's insistent beat, like a wild-haired shaman summoning the ghost of Woody himself. Farrar's stage presence is far more laconic, but the biting tone of the black Gretsch was pure magic. The distorted bass riffs from "No Fear" were enough to puncture ear drums. There was no denying it; this band kicked ass.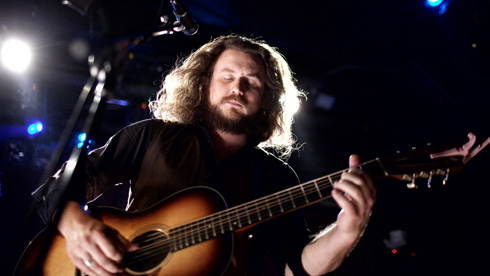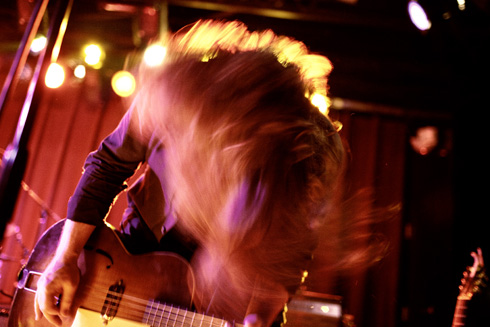 The second set was a round-robin of non-Guthrie material, again with each man playing two of his songs…highlights here included the tender "Little Raider" of Johnson, Farrar's sublime yet spiky "Still Be Around" and the aching "Wonderful (The Way I Feel)" from My Morning Jacket's last record, Circuital. The first pass was all solo, and the next with the rest of band. The night concluded somewhat incongruously with "Pastures Of Plenty," a Guthrie cover which saw little semblance to the original. It was a daring (and polarizing) way to end the night, a fifteen minute blazefest of distortion and pounding repetition that suggests the tour bus iPod may have been loaded with Spacemen 3 and Suicide, and this inspiration rubbed off for the finale. For those not lucky enough to catch a Left or Right coast show, the band's got one more performance booked for this year's Newport Folk Festival.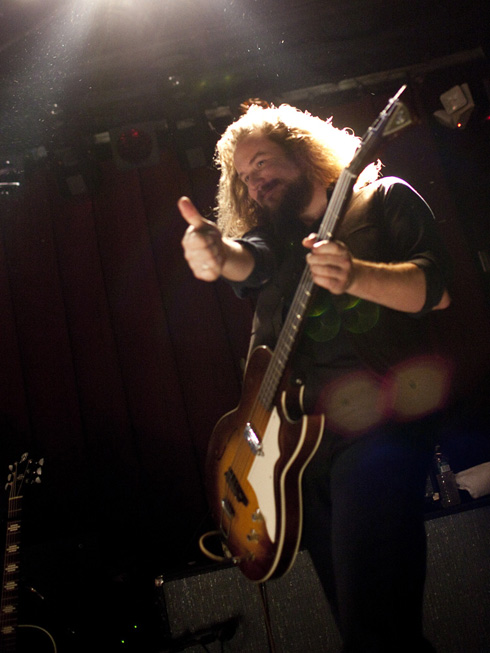 Bobby Bare Jr opened the show, at first just him with a battered acoustic guitar and in stocking feet. He proudly hails from Nashville, and offered a lot of funny banter between songs about his town (where some people think Robert Plant is in ZZ Top, and that the police stop in to make sure bands are in proper tune). Despite his born-and-bred Nashville ways, he's not a product of the mainstream Country machine there, and it's easy to see why Bare has been selected to sing on recordings with Will Oldham and Silver Jews. A few songs in, Bare abandoned his solo approach and had a woman join in on keyboards and vocals, as well as multi-instrumentalist Jesse Bates (Grails, Holy Sons), who played some truly sublime lap steel guitar. Along with his catchy originals, he played a couple of Shel Silverstein covers ("On The Cover Of The Rolling Stone" being the best known).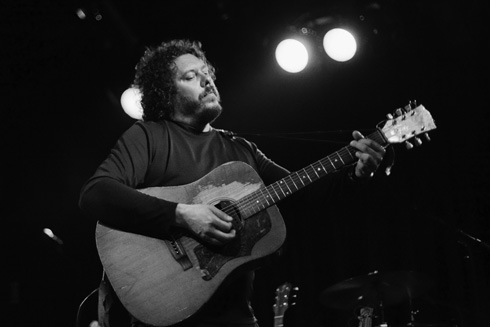 Additional photos of both bands can be seen here and here