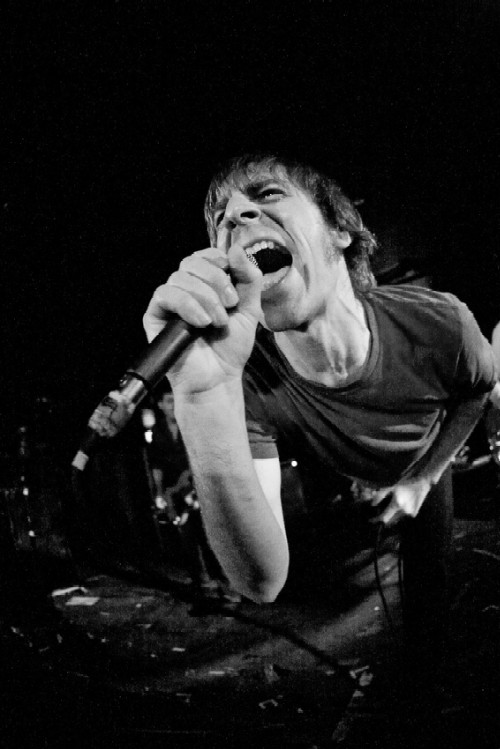 9 June 2008
Seattle's music history will forever bear the indelible stamp of grunge, with its concomitant visions of swarthy men in frayed flannel, Fender Mustangs slung over their shoulders and a mountain of Marshall stacks behind them. The graven image they worshiped was a strange beast, forged of Blue Cheer, Sonics, and the power, sleaze and out-and-out thuggish rockness of the Stooges. Of course we all know that particular movement turned out, with the masses appointing PEARL JAM, NIRVANA and SOUNDGARDEN as leaders of the nation. EDDIE VEDDER, KURT COBAIN and CHRIS CORNELL certainly had more mainstream appeal via (conventionally judged) vocal abilities and photogenic appeal, but for my cash MARK ARM and the rest of MUDHONEY were the real deal. They were less metal than Soundgarden, less arena rock than Pearl Jam, less headline-grabbing than Nirvana, but sizing up their output, it was clear that their music tied a burning fuse of punk rock and a grease stain of garage to the whole proceedings which their contemporaries could only wish for. If you don't believe me, Sub Pop's just reissued their essential Supermuff Bigfuzz as a deluxe, two disc package, so the ball would be squarely in your court. When I think Sub Pop, I think Mudhoney.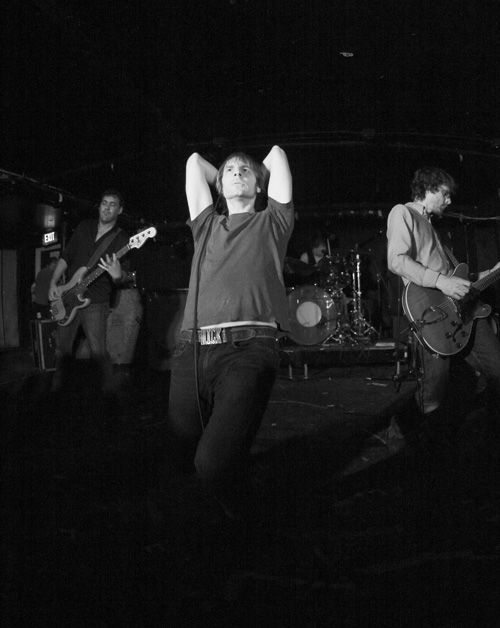 Despite having been dropped by Reprise in the late 90s, they never went away, and after replacing the departing bass player MATT LUKIN, came back in 2002 via the excellent Since We've Become Translucent and a return to Sub Pop. This year marks another release, The Lucky Ones which got 'em out of Seattle and out on the road. I've not seen them since at least '93, and was pretty pumped to see this show, especially when I heard that THE CYNICS were on the bill. The show started with a guitarless Arm, and he had the thousand yard stare and sudden lunges of Detroit's favorite son. He was channeling Iggy so hard the stage was practically crawling with iguanas, while STEVE TURNER fended off the imaginary reptiles with lethal lashes of fuzzed guitar. The opener, "The Money Will Roll Right In," was a jaundiced look back at what might have been, the piles of cash which never quite reached their particular checking accounts. The early set was rife with new material, and songs like "I'm Now" and "The Lucky Ones" don't attempt to veer from the sort of direct rock they've done so successfully (though no driving piano notes on "I'm Now," reminiscent of "I Wanna Be Your Dog," nor hand claps). The new record's good, but the masses were there for the early stuff, and when it came, the place really came alive. "Sweet Young Thing (Ain't Sweet No More)" had a nasty, greasy slide from a now-guitar powered Arm, and "In 'n' Out of Grace" had DAN PETERS sweating a veritable river as he pounded the drums. Even the slower tempo'd "When Tomorrow Hits" didn't take any steam away from the band; a slow simmer can still burn.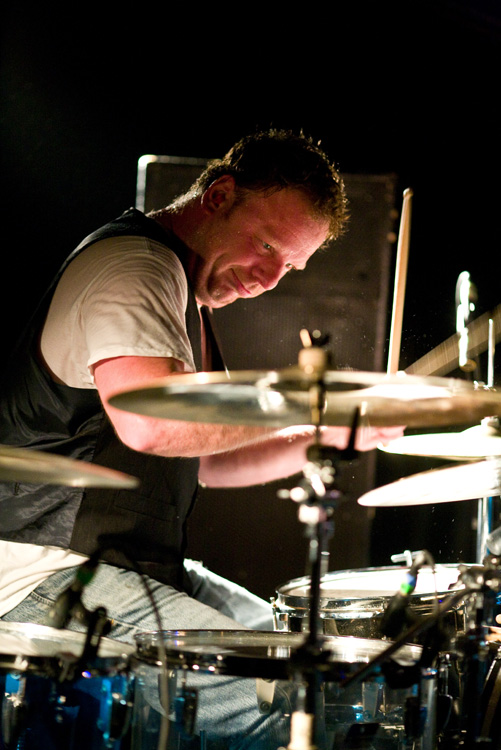 When Arm closed out the regular set by shouting "Mommy, Mommy Mommy," the writhing masses looked like they just got electrocuted, and the most famous song by THE DICKS ("Hate The Police") threatened to tear a crater in Cambridge. Mudhoney's always shown great choice and span in covers, and the encore would have two. First up, "Street Waves" from PERE UBU was a showcase for Turner's riff abilities, and the show ended with a ferocious cover of BLACK FLAG's "Fix Me." This was a no-holds barred rock show, plain and simple; hard to think where they could have bettered it. If their path of destruction is hitting your local 'burg, ensure you are directly in the swath as it hits.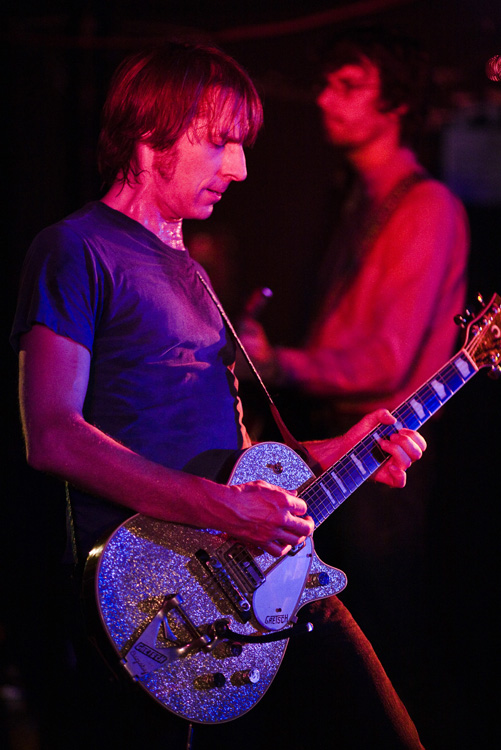 If you are a garage rock freak, The Cynics are likely no stranger to your record collection, either by their own records, or the excellent Get Hip imprint run by guitarist GREG KOSTELICH. Not familiar with them, but have a passing interest in the Nuggets sound? Then by all means jump in with both feet. Greg's a riff machine, capable of full-on fuzz and some intricate, psych-styled finger work, whereas singer MICHAEL KASTELIC is a live wire, disguised as a curly-haired bundle of energy in impossibly tight black jeans. Overhead plumbing and kick drums were all fair game for Michael to clamber on to and off of. A lot of their set came from the excellent Rock N Roll record, such as the bouncy/catchy "Girl, You're On My Mind," the lament of "Now I'm Alone" (complete with Michael getting up close to the front row and giving the sad frown face), and quite possibly the song with the greatest scream in rock history, "Cry, Cry, Cry." Great to see these guys playing again, what a fun set.
comments powered by