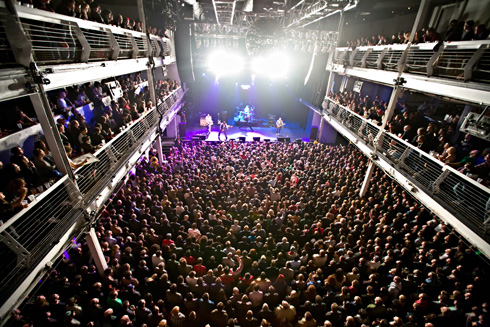 10 November 2010
Before I get into any of the scintillating details about this show, I have a confession to make…I've been a massive GUIDED BY VOICES fan ever since Robert Griffin of Scat Records raised their profile from a ~10 mile radius outside Dayton to a slightly larger one (remember, this was pre-internet, so getting info on obscure happenings was rather difficult and took real effort) when he reissued the amazing Propeller and Vampire On Titus on a single cd, which led me to tracking down almost all the original vinyl (anyone have a spare Same Place The Fly Got Smashed?). If you want a clinically objective interview, you probably know that THE BIG TAKEOVER isn't the place to get one; ROBERT POLLARD has been deified in print many times over, and starred on the cover twice (issues 39 and 48, still available).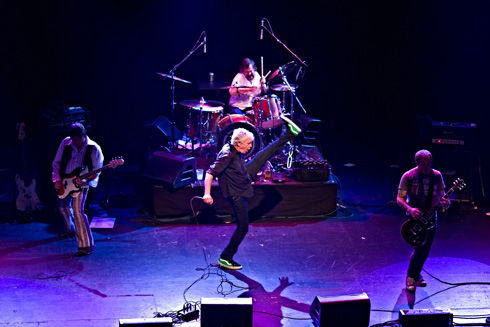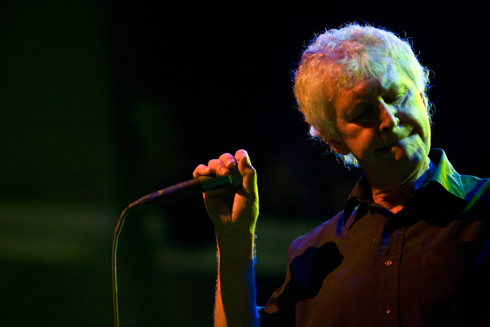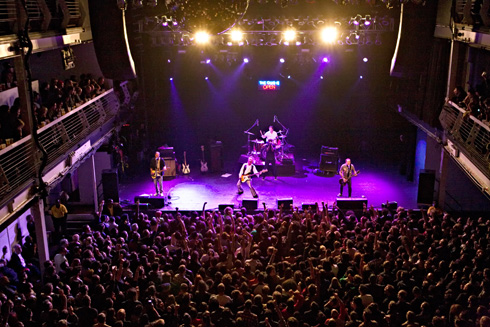 The 'classic lineup' tour (TOBIN SPROUT, MITCH MITCHELL, KEVIN FENNELL, GREG DEMOS) had a single date left on the hugely successful Hallway of Shatterproof Glass tour, which boasted sold out venues wherever it touched down. And for good reason: Pollard is arguably the finest songwriter our country has produced, and I'm willing to go toe to toe with fans of Dylan, Springsteen, Prince, Fogarty or any other icon to defend this aphorism. To underscore his legacy, Pollard drew up a set list that immediately went for the jugular of the sold out crowd (at 3000 person capacity, this has to be the largest crowd that band has ever headlined for). And boy did the blood flow: how could it not with a 1-2-3-4 punch of "Tractor Rape Chain," "Game Of Pricks," "I Am A Scientist" and "Shocker In Gloomtown"? I still get chills thinking about it a few days later. The rest of the set list didn't offer any surprises that hadn't been unveiled during the previous nineteen dates, but aside from a minor quibble about not playing perhaps the finest rock 'n' roll song of all time ("Over The Neptune/Mesh Gear Fox" which I am guessing the band is holding in reserve for the New Year's Eve show), there were no complaints heard.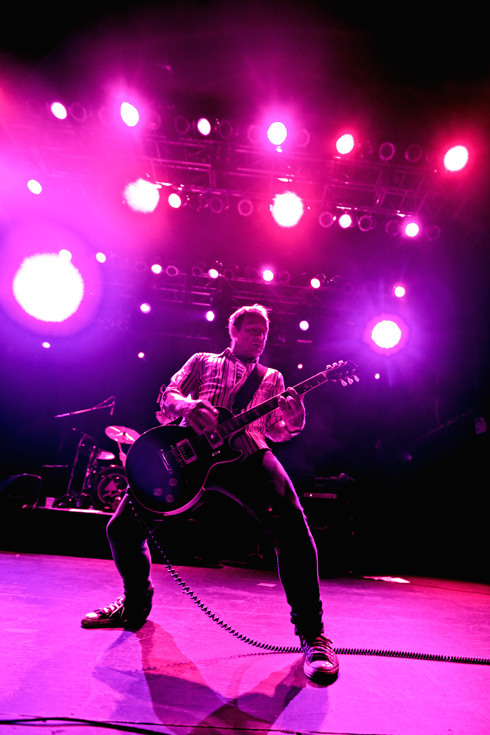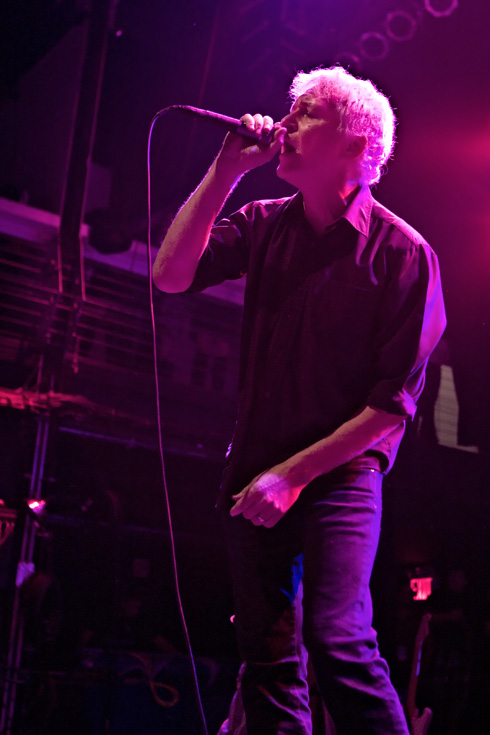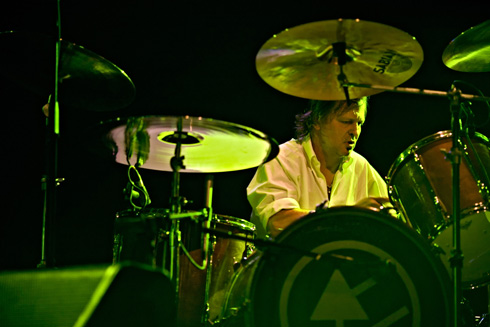 How could there be with the rapidfire succession of hit after hit? Pollard did take a break to give a bit of his notorious banter, but instead of putting select indie rock targets in his sights, he gave genuine appreciation to the crowd and the city, and took a sideswipe at their 'Guided By Vices' nickname ("We smoke Camel Lights. We drink Miller Lite. We're pussies. But we do it all day long!"). If you were there, you knew what a special night it was, the culmination of an improbable journey, a fourteen year stage absence blown to bits by a powerhouse performance.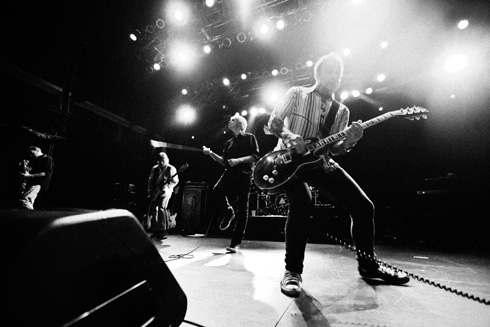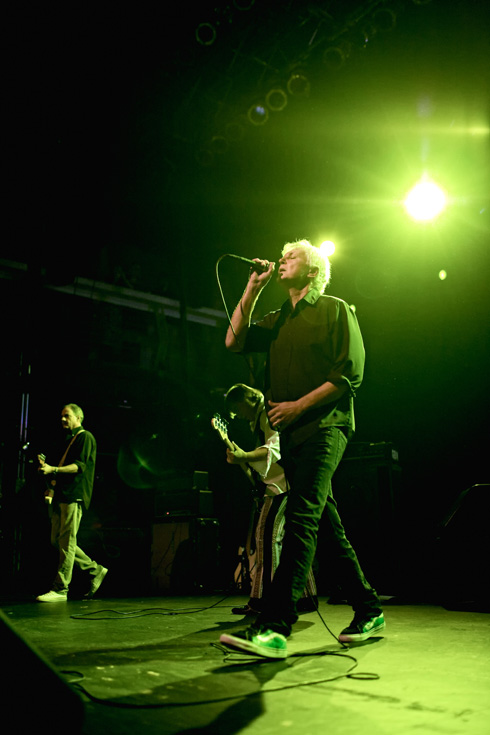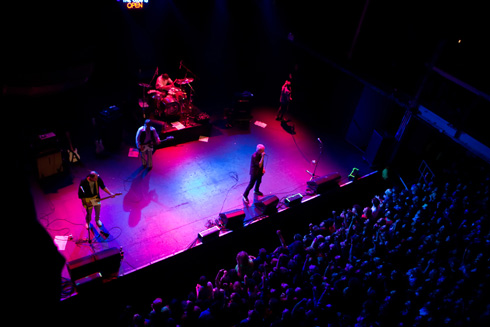 The second encore ended with the self-proclaimed 'Ballad of Guided By Voices" and of course I'm talking about "Don't Stop Now." There's a line towards the end that showcases Pollard's expertise with not only melody but economy of phrase:
"pulled into economy island
king shit and the golden boys
plenty more where we came from"
But he's wrong here. There are not plenty more where he and the rest of the Dayton band came from. He's being uncharacteristically self-deprecating, but if even 1/1000th of the mid-Central Ohio population had 1/1000th of his talent, it would blow away any music scene anywhere.