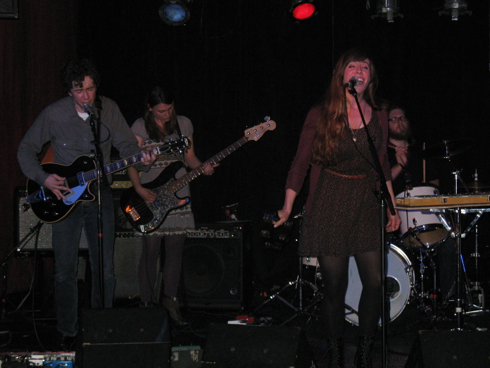 I was not familiar with this Kalamazoo, MI ethereal/pretty pop six-piece until a month or so prior to this show, but I've been digging their new sixth album, All Things Made New. So I took advantage of their early Thursday night appearance at Arlene's, a former Puerto Rican bodega turned music venue in Manhattan's Lower East Side, while the band passed through New York on their way to Boston. They originally started as brother/sister singing duo Mark Andrew Morris and April Zimont, releasing their debut So Glad to Be Here in 2000 (the band's label, Jam Records, is headed by their Dad, Jeremy Morris). They've evolved since then, and are now made up of three married couples. Bassist Holly Klutts-Morris is Mark's wife; new second guitarist Adam Zimont is April's husband; and drummer J.W. Hendrix is married to vibes/glockenspiel player Jenn Hendrix. The band's casualness with each other was apparent right from the get-go when they launched into the first song while I was chatting offstage with April – but she quickly joined her mates without missing a beat.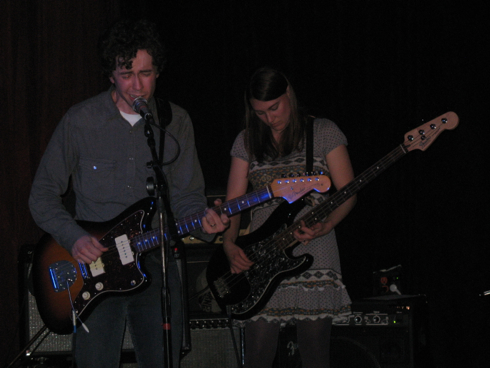 Of the nine songs the band played, I counted five coming from All Things Made New, while two others ("Miraculous" and "Keeping Up with Changes") were from their 2009 LP To Have & To Hold. In my review of the new album for issue 70, I noted that the addition of second guitarist Adam has noticeably thickened their overall sound. This becomes more evident with their live show, where the intricate and layered, shoegaze-inspired textures really filled the small room, especially on the set-closing "Alone in This." Though they didn't play their Death Cab for Cutie-like "Explain Away," I still detected bits of that Bellingham, WA band's influence on a few other songs. The rhythm section of Holly and J.W. dug in harder as the show went on, leading into the LP's two most vigorous tunes, "Hide-A-Bed" and "It's Done." On the latter, April danced around so exuberantly in her high-heeled boots, that I'm guessing she's probably suffered her share of twisted ankles. Throughout, it was a pleasure hearing Mark and April harmonize together, like on the catchy single "Wait For the Waves," with that extra special close-knit entwining of voices that singing siblings often have.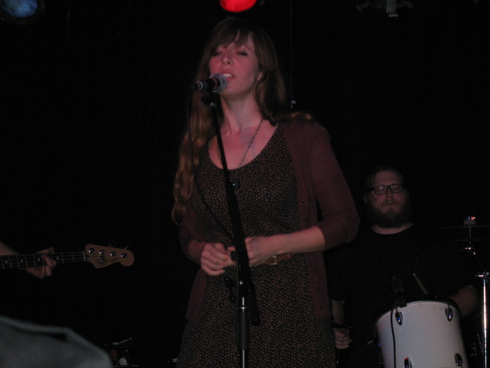 It's too bad that because of the early time slot, only 11 of us were there to witness them play. The band didn't let the emptiness of the room deter them from playing a spirited set, however; they seemed jazzed just to be in New York. Here's hoping that as the new album reaches more ears, a larger contingent will make it out for their next visit to our fine metropolis.
(Check out the video for their song "Wait For the Waves" here.)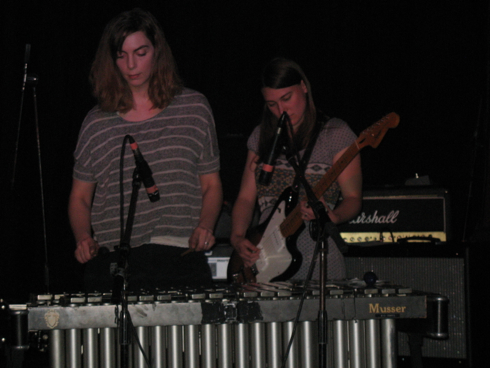 blog comments powered by

Disqus