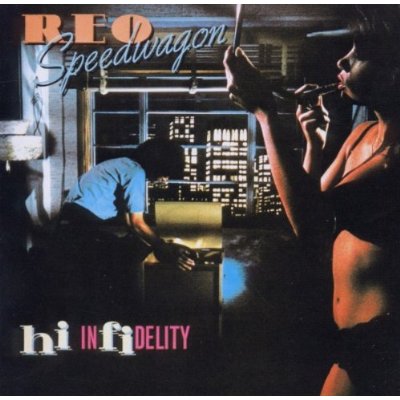 Yikes. If this Midwest pop-rock staple is 30 years old, that means I'm even older by a longshot. This was the biggest album in the known world when I was an eighth grader, newly relocated to REO Speedwagon's home state of Illinois.
For me, the main attraction of this set is hearing the band's rough and ready "Crystal Demos" on the set's second disc. Recorded live on the floor and mixed within three days, many of the basic tracks from these small-studio demos were considered superior to the big budget sounds the band were getting in a top-flight Burbank, California facility – and the performances were ultimately used as the foundation for the final album.
Though lacking instrumental frills and cavernous reverb, the "Tough Guys" demo spits fire. The updated 50's poison-penned pop of "In Your Letter," on the other hand, benefited substantially from the brush-up it later received. "Shakin' it Loose" is represented in an instrumental version featuring Gary Richrath's crunchy Les Paul rhythm guitar, equal parts The Knack and Cheap Trick. The demo for "I Wish You Were There" leans heavier on Neal Doughty's combination of gospel and honky-tonk piano than the eventual album version, without Richrath's pealing guitar solos.
Back in the day, I had little use for mega-hit power ballads like Kevin Cronin's "Keep On Lovin' You" and Richrath's "Take it on the Run," unless it was to hazard an awkward slow dance at the community center. Nonetheless, I know Cronin's every meticulously enunciated word to both. I maintain a soft spot for the rockers, including "Don't Let Him Go" (though Doughty's keyboard parts might have better stood the test of time had they been played on a fat Hammond organ). The cheesy, cheeky fun is still evident in "Tough Guys," as Cronin paints a young wallflower's paradise wherein the dolls prefer sensitive souls over the studly meatheads.
blog comments powered by

Disqus