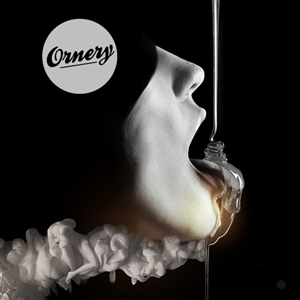 Chicago trio Ornery Little Darlings' full-length debut is definitely an interesting listen. Nearly every song evokes a different influence. The album is so diverse that it borders on identity crisis. Even from their EP, Ooh La La, which recalled a pleasantly peculiar mix of The Velvet Underground and The New Pornographers, O Is For Ornery is a leap.
The band is most riveting when singer Emmi Chen culls from her inner Karen O with the band providing an aggressive, almost burlesque accompaniment and Jason Ewers's vocals providing a more understated counterpoint ("Prowler", "Might Call You Baby,"). The album falls a little flat when the Ray Manzarek-like ivories are tickled on three of the next four tracks. There is just a lack of energy in the middle that serves as an intermission.
Things pick up again with Chen giving us more of a Patti Smith emoting on the gorgeous "Want Me," and "Ride With You,". The far more successful last third of this release concludes with the refrain "You're so fucking lazy,". That is certainly the last criticism I would have for O Is For Ornery. The only problem may be that they were trying to give too much, trying to please too many demographics. You can't be all to all people. That's impossible. But they definitely gave some to many. That's a respectable effort.
Check it out for yourself below:
blog comments powered by

Disqus