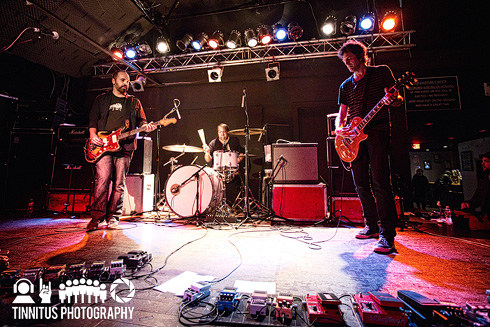 Swervedriver cleaned out the fuel lines and carburetor and fired back to life in 2008, and since then they've had a fair bit of momentum, including reissuing all of their sorely underrated (and out of print) studio records with bonus tracks, and playing high profile festivals such as Coachella and All Tomorrow's Parties.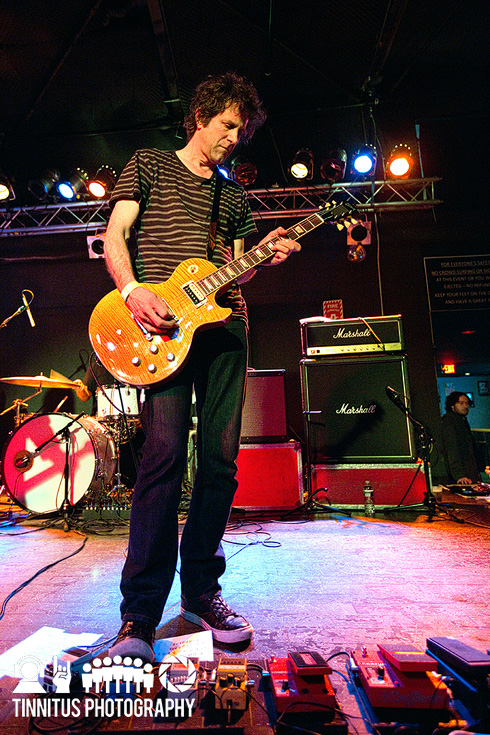 This go-round didn't have Jez in the drummer seat, and while the rest of the world dates had the original lineup with Graham Bonnar behind the drum kit, some visa problems meant that Mike Jones from Adam Franklin's Bolts of Melody was the substitution for the otherwise mostly original lineup (bass playing duties didn't have original member Adi Vines, who left before Mezcal Head).
Hot off the heels of a performance on the Jimmy Fallon show, that featured a new song, the band had that familiarity of members who know what and when the others are going to do, and the songs clicked. The guitar effects are part of what makes Swervedriver's sound, but the ace songwriter is the true engine, and they played a nice chunk of essential songs.
During the the last show I was positioned over between Steve George and Franklin, but tonight I was in the direct line of fire from Jimmy Hartridge, and I was struck at the twin barrels of muscular similarity and deft riffage. Shades of James Williamson hit me that had never occurred prior.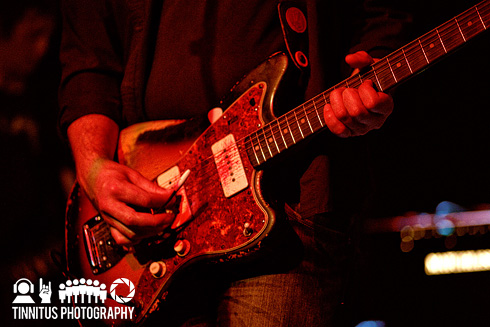 Even a bleeding finger that tinged the white pickups on Franklin's Jazzmaster a splattered tone of crimson couldn't stop the juggernaut. Favorites like "Girl On A Motorbike" and "Son Of Mustang Ford" left scorch marks and acrid rubber in the air, and unexpected treats like "Pile-Up" and especially "Sunset" from the debut record really hit home. I would have been ecstatic had they played "Kill The Superheroes" and someone called out for "Volcano Trash" but there was little to quibble with what was played, especially when mid-set they pulled out a spot-on version of Guided By Voices "Motor Away", which can be seen here. Well done.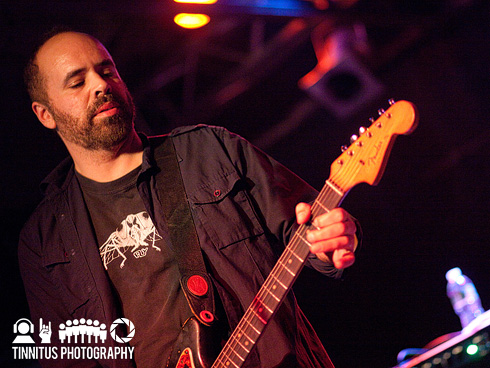 Opener Heaven had a solid footing in the dark, post-punk roots that Tubeway Army and The Sound and Comsat Angels mapped out so well, a nice blend of synth and guitar without one sound overpowering the other.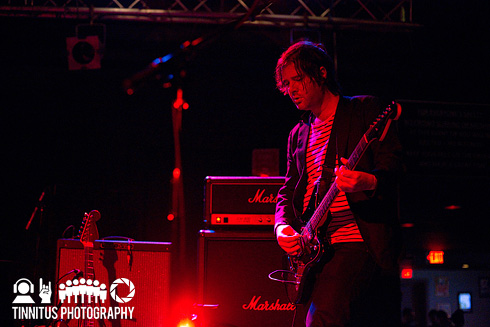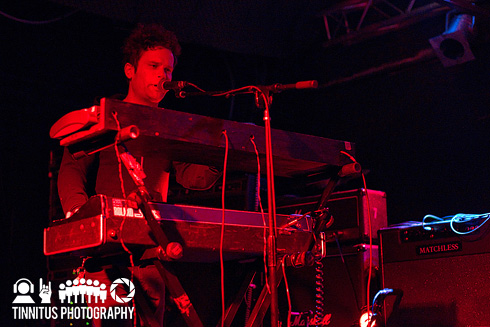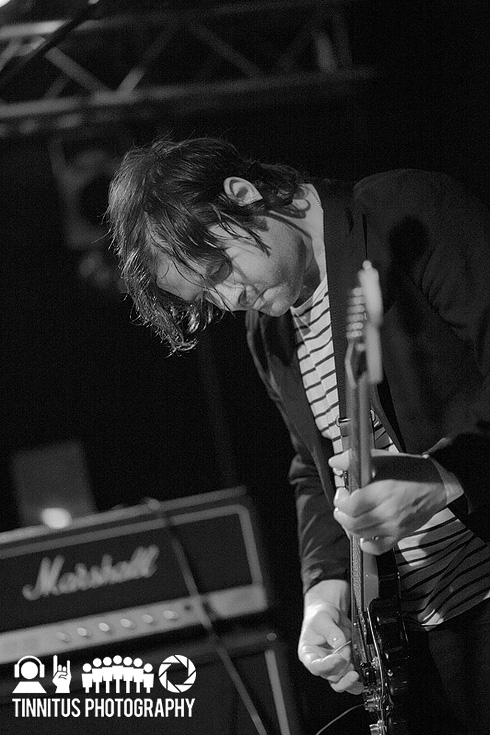 blog comments powered by

Disqus