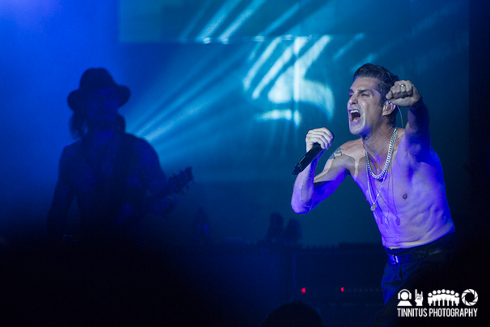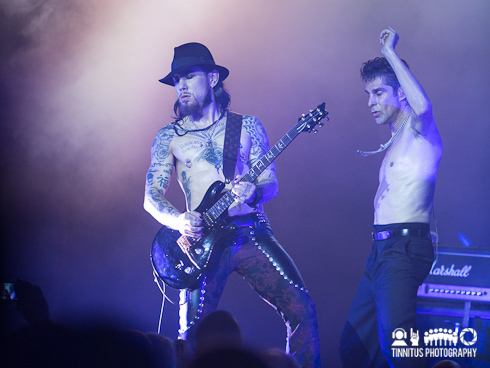 Neil Young said it best, but his platitude wasn't entirely accurate. At least in Jane's Addiction's case, it wasn't better to burn out than to fade away. Given that the band's creative years was just a sliver, from the late 80s to the very early 90s before the tedium of squabbles, chemicals, and human foibles tore it apart. Think about it- the first record was a glorified mish-mash of live and demo material and they only made their mark via the next two, the headline-grabbing Warners debut of Nothing Shocking and the first curtain closer of Ritual de la Habitual. Give rust to build over two decades, and it's easy to for resurrected bands to fall into self-parody and unintended humor. Not so with this quartet; bass player Eric Avery wasn't long for the reunion, but lead miscreant/mischief maker Perry Farrell has kept the attention of Dave Navarro and Stephen Perkins long enough again to not only string a bunch of tour dates together but also to spend enough time writing and recording new songs, and while The Great Escape Artist isn't gonna make anyone forget the phase one albums, it's got more than enough high points to keep it from being a stain on their legacy.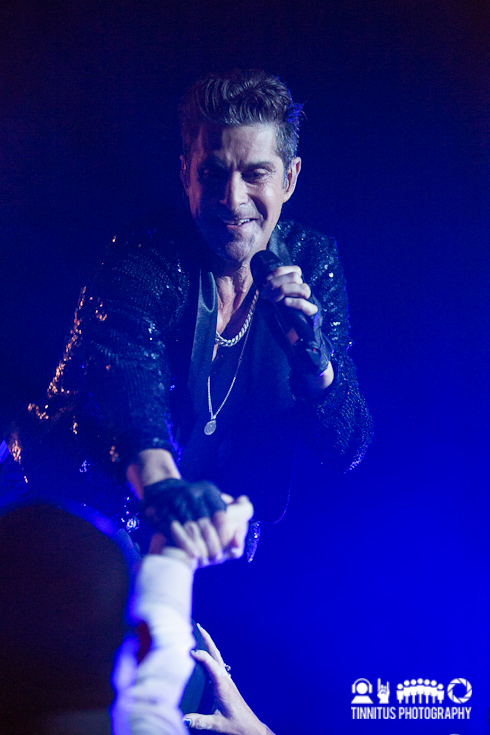 But no one came to the venue tonight to hear those songs, even though opener "Underground" had the trademark scuzzy groove and piercing guitar notes that share heritage with their best material, visually augmented by two women clad in white bras and impossibly long white dresses, swinging from impossibly high swings and kicking their legs into the air as they gracefully arced over two massive statues of naked women. No one ever accused Farrell of thinking small or conservatively. Navarro, his sidekick in sleaze, emerged shirtless with tattoos swirling around his body and various piercings, a hat perched archly on his head and a cigarette pursed in his lips for most of the show. His black fingernails flashed all over the frets, throwing down razor-sharp riffs and pulling the tremolo bar here and there for some squeals. The band has also managed to sidestep a common flaw of re-grouped bands by dodging the hands of Father Time; both Farrell and Navarro looked great- slim, heads full of hair and full of vitality. The hot summer night fit well with their shirtless decision (though one could imagine an outdoor winter show being shirtless as well), but Farrell's decision of wearing high-waisted, pleated pants was a curious one.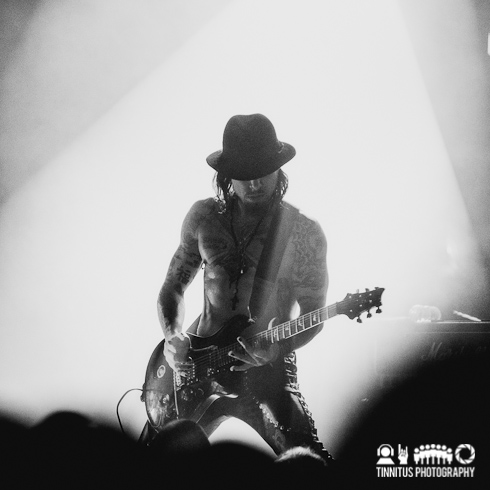 A great decision was to play "Three Days" as the set closer. After the breezy, too-close-to-Jack Johnson territory of "Jane Says" and "Up The Beach" it was a cathartic psychedelic primal scream, an epic that stands out as their best song with Navarro's finest guitar work, a song that should always be part of any live set they perform. Finally, the 1-2 wallop of "Ocean Size" and "Stop!" had the band with the accelerator pushed through the floor, a great way to finish. I had some reservations about how this show would turn out, having seen them in 1990 and 1991, but they easily held up their side of the bargain.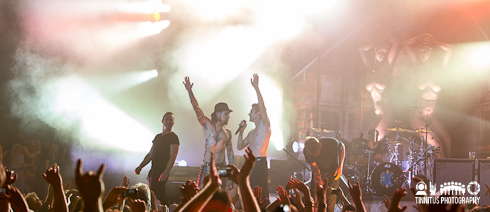 Band Of Skulls was a very vanilla offering as an opener, and at forty-five minutes their opening set turned into an exercise of standing out at the far reaches of the venue, having a beer and talking with friends. Seriously, I am not sure what sort of allure this band has with people, but nothing about their dirge-y, ham-fisted rock blues moves made sense to me. The only silver lining is if confused punters accidentally buy a Place Of Skulls cd instead. Wino could maim these soft limeys with just a sideward glance.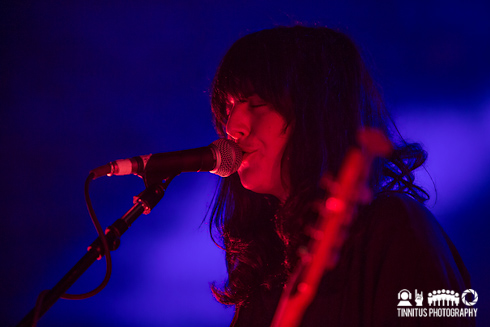 blog comments powered by

Disqus