At one point during this show, Death Cab's first ever in my current hometown of Montclair, singer Ben Gibbard queried the audience: "How many of you are seeing us for the first time?" It seemed that the entire crowd erupted in a collective roar. Having now seen the foursome eight times (beginning with a Feb. 2001 show in front of around 30 people at Maxwell's in Hoboken, NJ, which required driving over 40 miles from Somerset, NJ in a heavy blizzard!), the reaction took me by surprise. It reminded me that as popular as the band has become over the past decade, they're continually attracting new fans. (Either that, or my fellow New Jerseyites are just not venturing into NYC as frequently as I am to see shows.) And you could tell that everyone in attendance, especially the many seeing the band for the first time, were electrified – the thunderous applause at the end of the main set was louder than at any past show I can recall.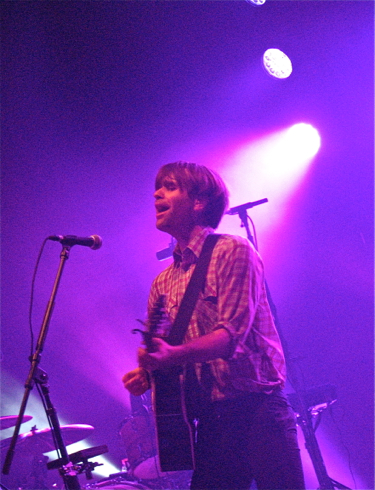 Gibbard opened with a solo acoustic rendition of "I Will Follow You Into the Dark," that had the whole venue softly singing along (amidst plenty of besotted cries of "I love you, Ben!!!"). Since the band was not touring specifically to promote a new LP, we were treated to a representative set touching on every one of their seven albums. Perhaps this show did not have that one defining moment, like the triumphant closing of "Transatlanticism" at Radio City Music Hall in 2008 – still the best gig of theirs I've seen – or the extended dreamy coda they added to the killer "We Looked Like Giants" at the Williamsburg Waterfront in 2011 (neither song made an appearance on this night, sadly).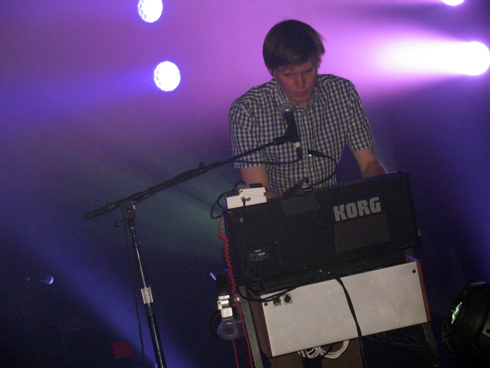 But there were still plenty of huge highlights, especially on the harder-edged numbers, like Narrow Stairs' epic "I Will Possess Your Heart," Codes & Keys' motorik-flavored "Doors Unlocked & Open," and Transatlanticism's uplifting "The New Year," all fueled by the deeply digging rhythms of bassist Nick Harmer and drummer Nathan Good. And with Chris Walla providing his usual blend of glistening, hypnotic guitar and keyboard flourishes, their more luxurious songs, like We Have the Facts and We're Voting Yes's "Lowell, MA," and Plans' show-ending "Marching Bands of Manhattan" shined brightly, too.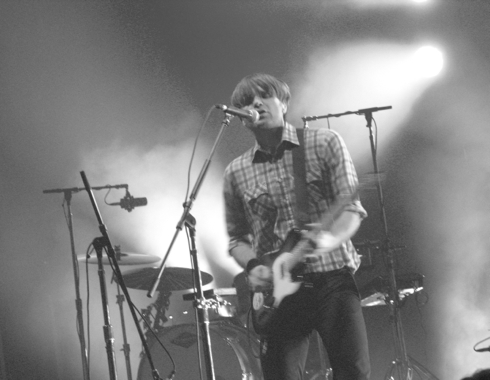 West Palm Beach, FL's Surfer Blood won over the anxious crowd with a solid opening set that featured a good chunk of their 2010 LP Astro Coast, and a few from their follow-up Tarot Classics EP. Singer John Paul Pitts may look like a clean-cut college kid, but he is also a comfortable and convincing frontman, displaying his robust vocals on tunes like "Floating Vibes" and "Swim."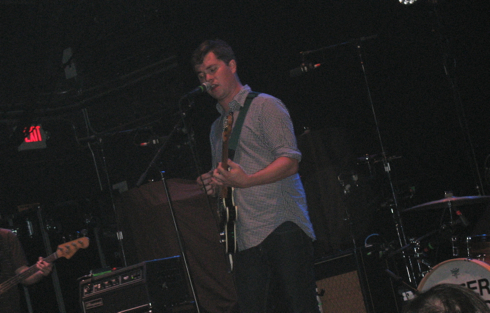 After their set, the band skedaddled to NYC for a secret show at Cake Shop, leading Gibbard to jokingly question his own band's work ethic for playing only one show that night. Here's hoping Surfer Blood can continue to evolve with their recent move to a major label, just as the night's headliners have.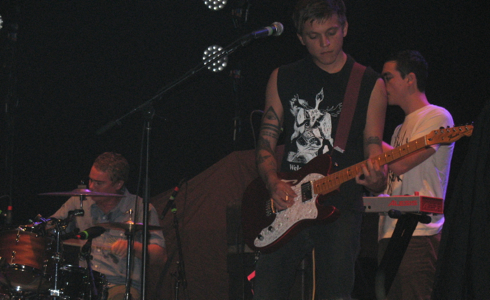 blog comments powered by

Disqus